Team Lead - R&D Farm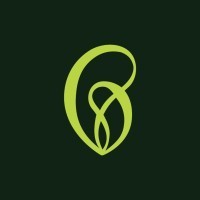 Bowery Farming
Kearny, NJ, USA
Posted on Wednesday, August 16, 2023
At Bowery, we're making wildly delicious food more accessible to everyone. Driven by our proprietary end-to-end technology, our farms are transforming the entire fresh food supply chain to be simpler, safer, and vastly more sustainable.
We have 5 farms in operation (including state-of-the-art R&D and innovation farms) and we're just getting started. We're backed by tech and agriculture industry leaders with $647M in equity and debt capital, and our products are sold in over 1,400 locations.
Working at Bowery is more than just a job. It's a chance to make a global impact with first-of-its-kind technology and ridiculously good food. We're always looking for passionate minds to grow (and eat) with us! Ready to make a real difference? Join us. We'd love to have you here.
About The Role:
We are looking for an R&D Farm Team Lead to join the R&D Operations team. This role will be the daily link between Farm Operations and Ag Scientists for Bowery Farming's R&D facilities. Working closely with the R&D Team Leads, this individual will interpret experimental requests into actionable workflows and look for opportunities to improve the day-to-day operation through process improvement and compliance workflows. This individual will interact cross-functionally across multiple teams including Agricultural Sciences, R&D Operations, Facilities Maintenance, Supply Chain, and Human Resources.
What You'll Do:
Be the primary point of contact for the daily execution of farm operation tasks, being accountable for the daily output of the farm
Support and guide a team of farmers to ensure that farm tasks are executed on schedule, plan and allocate resources appropriately
Partner with Experiment Coordinator and Farm Operations Lead on implementation and execution of scientific experiments
Maintain overall responsibility for the performance of the shift, including safety, quality, productivity, and delivery
Ensure employees have the right tools, knowledge, and equipment required to do their jobs effectively and safely
First-line system troubleshooting including mechanical, electrical, and software systems before escalating to an appropriate team; Facilities, OS, Hardware.
Partner with scientists for any experiment escalations
Work with Experiment Coordinator to train R&D Farmers on core processes to improve the working skill base of the R&D function
Other related tasks as assigned by the Farm Operations Lead
Make sure farm compliance is checked twice per day (mornings and afternoon) and report back to the Farm Operations Lead and Maintenance Coordinator when there is a deviation on the system operation
Who You Are:
Preferred experience in greenhouse/farm or in an agricultural discipline such as, Horticultural Science, Plant Science, Agricultural Engineering, Agronomy, Environmental Science, Ecology, etc., with a demonstrated ability to lead a team
Detail oriented individual with strong organizational skills
IT literate with a good working knowledge of basic office software systems (Microsoft Office, Google Drive Suite, etc.)
Works well with a team through clear and effective communication
Effective time management and strong problem-solving skills
Focused on safety as a priority
Benefits As Good As Our Greens:
Free benefits from Day 1 for employee (Medical, Dental, Vision)
Heavily subsidized benefits for your family from Day 1
16 weeks of fully paid parental leave for all new parents (full-time employees)
Competitive vacation and sick time off
401K & company stock options
Company paid Life Insurance, Short and Long Term Disability
Free Mental Health Resources and Wellness Benefits including Spring Health (personalized quality therapy and psychiatry for mental health needs), Headspace (unlimited access to guided meditation sessions, Aaptiv (virtual fitness classes), Carrot (family forming support), Quit Genius (support for quitting addictive habits)
Uniforms and PPE provided by Bowery
Free leafy greens & more…
Our commitment to eliminating bias and ensuring pay equity goes beyond pay transparency. Click here (
https://bit.ly/3CUwuUY
) to learn more about how compensation works at Bowery, how we came up with the salary on this job posting, and what we're doing to ensure your compensation is internally and externally equitable.
The salary for this role will be $
21.25
per hour. If this role is of interest to you, we encourage you to apply no matter what so we can see your profile and background. You can trust us to make a leveling assessment based on your unique skills and experience and communicate that with you.
Bowery is an equal-opportunity employer - a place that celebrates unique backgrounds, qualities, and cultures that will enrich the workplace. We are attempting to redefine what a sustainable agricultural supply chain can look like. We cannot achieve this mission without a team that reflects the diversity of people who want fresh, locally-grown food in regard to race, ethnicity, gender, sexuality, age, national origin, religion, family status, disability, military status, and experience. We strongly encourage people from marginalized communities to apply to join our team.