Prototype Machinist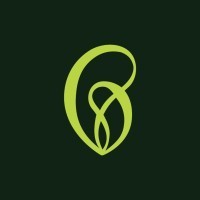 Bowery Farming
Design
Sunnyvale, CA, USA
Posted on Thursday, August 17, 2023
At Bowery, we're making wildly delicious food more accessible to everyone. Driven by our proprietary end-to-end technology, our farms are transforming the entire fresh food supply chain to be simpler, safer, and vastly more sustainable.
We have 5 farms in operation (including state-of-the-art R&D and innovation farms) and we're just getting started. We're backed by tech and agriculture industry leaders with $647M in equity and debt capital, and our products are sold in over 1,400 locations.
Working at Bowery is more than just a job. It's a chance to make a global impact with first-of-its-kind technology and ridiculously good food. We're always looking for passionate minds to grow (and eat) with us! Ready to make a real difference? Join us. We'd love to have you here.
About The Role:
We are seeking a Prototype Machinist to join our Operations Engineering organization and support our operations across our farms in NJ, MD, PA, GA, and TX. This position will work closely with our Design Engineers to bring to life best-in-class custom processing solutions for our indoor vertical farms. This job is based in Sunnyvale, CA, and may occasionally travel to our farms (expected travel <10%.)
What You'll Do:
Manufacture components for custom-designed automation equipment using a variety of processes including CNC milling, turning, and welding
Assist in assembling and testing prototype equipment
Collaborate with engineers on identifying design improvements to reduce manufacturing costs, improve serviceability, and increase reliability
Track inventory of shop consumables and raw stock and work with the procurement team to reorder
Maintain shop equipment
Support farm maintenance personnel in troubleshooting and repairing equipment
Who You Are:
Safety is your overriding priority and you think safety first in every situation
Experienced CNC programmer and operator
Proficient TIG and MIG welder
Deep knowledge of manufacturing processes
A team player and work well with others in the face of challenges and a common mission
You provide thoughtful solutions to tough problems and look beyond your job description to support the team
You have a service mindset and are relentless when it comes to satisfying your customers
Proficient in 2D and 3D CAD (AutoCAD and Solidworks preferred)
Experience with electrical wiring and industrial control panels
Experience working for an industrial automation OEM
Experience with hydroponic growing systems
Benefits As Good As Our Greens:
To support you and your family, we offer health, dental, and vision insurance; mental health resources; family forming support; long-term and short-term disability insurance; FSA; HSA; commuter benefits and gym reimbursement
401k retirement plan and company stock options, so you can reap the benefits of every Bowery win
The more balance, the better. We offer unlimited paid vacation, paid holiday - plus 16 weeks paid parental leave so you can focus on what matters most
From internal mobility to a mentorship program and curated L&D initiatives, we are fully invested in your growth
Our commitment to eliminating bias and ensuring pay equity goes beyond pay transparency. Click here (
https://bit.ly/3CUwuUY
) to learn more about how compensation works at Bowery, how we came up with the salary on this job posting, and what we're doing to ensure your compensation is internally and externally equitable.
The salary for this role will be $100,000. If this role is of interest to you, we encourage you to apply no matter what so we can see your profile and background. You can trust us to make a leveling assessment based on your unique skills and experience and communicate that with you.
Bowery is an equal opportunity employer - a place that celebrates unique backgrounds, qualities, and cultures that will enrich the workplace. We are attempting to redefine what a sustainable agricultural supply chain can look like. We cannot achieve this mission without a team that reflects the diversity of people who want fresh, locally grown food in regard to race, ethnicity, gender, sexuality, age, national origin, religion, family status, disability, military status, and experience. We strongly encourage people from marginalized communities to apply to join our team.