Maintenance Technician (Night Shift)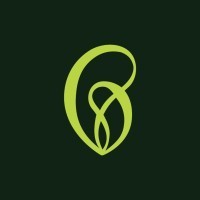 Bowery Farming
Bethlehem, PA, USA
Posted on Thursday, November 2, 2023
At Bowery, we're making wildly delicious food more accessible to everyone. Driven by our proprietary end-to-end technology, our farms are transforming the entire fresh food supply chain to be simpler, safer, and vastly more sustainable.
We have 5 farms in operation (including state-of-the-art R&D and innovation farms) and we're just getting started. We're backed by tech and agriculture industry leaders with $647M in equity and debt capital, and our products are sold in over 1,400 locations.
Working at Bowery is more than just a job. It's a chance to make a global impact with first-of-its-kind technology and ridiculously good food. We're always looking for passionate minds to grow (and eat) with us! Ready to make a real difference? Join us. We'd love to have you here.
About The Role:
We are seeking a Maintenance Technician who will manage maintenance & facilities management operations on our indoor farm. The Maintenance Technician will be responsible for driving and maintaining the overall function of our automation, lighting & irrigation systems, leading resolution of equipment emergencies.
Unlike traditional Maintenance Technician roles, you'll also be supported by our proprietary farm management software, BoweryOS, which delivers unprecedented support in monitoring equipment performance and maintaining efficient operations. You will operate in a multidisciplinary environment with engineers, computer scientists, agricultural scientists, business operators, and farm operations. Your work will meaningfully impact the evolution of the indoor agriculture industry.
* Schedule: Night Shift (7:00 PM - 7:30 AM) on a Rotating (2-2-3) Schedule *
What You'll Do:
Be a first responder for Grow Area systems/equipment, including but not limited to fire suppression systems, HVAC, electrical distribution, emergency generators, solar panel (PV System), plumbing systems, networking, and general facility maintenance, responding to emergencies whether remotely or on-site
Monitor and Lead repairs to building & support equipment
Troubleshoot electrical, mechanical, fire suppression, networking, and ancillary systems to a root cause and in-house repair
Document and maintain preventative maintenance logs as required by NFPA, OSHA, and local and federal authorities having jurisdiction
Manage vendor service calls and on-site service to ensure proper maintenance of Facility and Farm supporting equipment
Document root cause analysis for emergency events causing interruption or downtime for farming operations to senior management
Supervise and execute projects in the field using internal and external resources or vendors to assist in the kick-off through the completion of projects
Other ad hoc projects and duties as assigned and directed
Who You Are:
Knowledge and experience in electrical, mechanical, and plumbing systems
Knowledge of procedures relating to Facility Management required
Ability to read schematics, wiring diagrams, blueprints
Superior communication, customer service, and interpersonal skills
Knowledge of equipment, controls, and building automation maintenance.
Effectively accomplish tasks with little to no supervision
High level of motivation, initiative, and a self-starter
Good attendance and punctuality
Work flexible schedule as required by operational demands
Support extensive walking, climbing stairs and ladders, occasional lifting, etc. depending on work requirements
Knowledge of industry safety best practices and standards
Knowledge of NEC, OSHA, NFPA, DEP, DEC, HAZMAT, and SQF regulations
Benefits As Good As Our Greens:
Free benefits from Day 1 for employees (Medical, Dental, and Vision)
Heavily subsidized benefits for your family from Day 1
16 weeks of fully paid parental leave for all new parents (full-time employees)
Competitive vacation and sick time off
401K & company stock options
Company paid Life Insurance, Short and Long Term Disability
Free Mental Health Resources and Wellness Benefits, including Spring Health (personalized quality therapy and psychiatry for mental health needs), Headspace (unlimited access to guided meditation sessions, and Carrot (family forming support)
Uniforms and PPE provided by Bowery
Free leafy greens & more…
Our commitment to eliminating bias and ensuring pay equity goes beyond pay transparency. Click
here
(
https://bit.ly/3CUwuUY
) to learn more about how compensation works at Bowery, how we came up with the salary on this job posting, and what we're doing to ensure your compensation is internally and externally equitable.
The salary for this role will be $26.00/hour. If this role is of interest to you, we encourage you to apply no matter what so we can see your profile and background. You can trust us to make an assessment based on your unique skills and experience and communicate where you are leveled.
Bowery is an equal-opportunity employer - a place that celebrates unique backgrounds, qualities, and cultures that will enrich the workplace. We are attempting to redefine what a sustainable agricultural supply chain can look like. We cannot achieve this mission without a team that reflects the diversity of people who want fresh, locally-grown food in regard to race, ethnicity, gender, sexuality, age, national origin, religion, family status, disability, military status, and experience. We strongly encourage people from marginalized communities to apply to join our team.