Plant Manager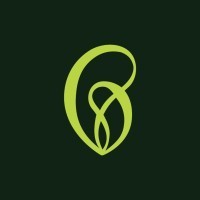 Bowery Farming
Sales & Business Development
Bethlehem, PA, USA
Posted on Friday, November 3, 2023
At Bowery, we're making wildly delicious food more accessible to everyone. Driven by our proprietary end-to-end technology, our farms are transforming the entire fresh food supply chain to be simpler, safer, and vastly more sustainable.
We have 5 farms in operation (including state-of-the-art R&D and innovation farms) and we're just getting started. We're backed by tech and agriculture industry leaders with $647M in equity and debt capital, and our products are sold in over 1,400 locations.
Working at Bowery is more than just a job. It's a chance to make a global impact with first-of-its-kind technology and ridiculously good food. We're always looking for passionate minds to grow (and eat) with us! Ready to make a real difference? Join us. We'd love to have you here.
About the Role:
We are seeking a Farm Manager who will oversee and be responsible for the complete operation of our indoor vertical farm in Bethlehem, PA. You'll join Bowery Farming at a critical point in our growth trajectory. Reporting to the Regional VP of Farm Operations, you will be responsible for the end-to-end operation, including team development, health & safety, food safety & quality, cost, P&L, crop health, and service.
To achieve this, Farm Managers come with experience and are analytical problem solvers who can set big, bold goals, interpret data, and deliver business results. You have the ability to work at a high level while also being hands on, on the ground with your team. You will operate in a multidisciplinary environment with engineers, computer scientists, agricultural scientists, retail, and other functions. Your work will meaningfully impact the evolution of the indoor agriculture industry, making history. Come join us!
What You'll Do:
Responsible for complete end-to-end operations of the facility to include team development, health & safety, food safety & quality, cost, P&L, crop health, and service
Ensure all required KPIs are met regarding facilities' goals on safety, production, quality, and costs
Collect & analyze data to proactively identify production issues or develop plans to resolve existing issues
Oversee an Operations team to ensure that the farm stays on schedule, from seeding to harvest to packaging to cleaning & delivery
Work closely with Operations leadership to ensure regional resources are deployed as needed to drive continuous improvement.
Onboard, train, and develop leaders and farmers, creating a culture of world-class performance
Oversee labor management, planning shift and work schedules to ensure high efficiency & quality
Implement all SOPs and drive compliance with crop plans in partnership with the Agricultural Operations Team
Maintain production areas to ensure compliance with company quality, sanitation, and food safety standards
Identify and implement methods and practices to achieve operational improvements in efficiency, quality, delivery, and operating profits
Provide a safe working environment by maintaining quality equipment and enforcing adherence to developed work practices
Influence and drive improvements to the Bowery Farming production software system
Collaborate with leaders across Bowery to identify and understand operational opportunities
Routinely build and lead relationships in the communities we serve while championing and supporting social capital projects
Who You Are:
A leader with excellent verbal, written, and interpersonal skills
Hands-on manufacturing leader with experience running food operations (preferably fresh produce) with demonstrated ability leading and running a complex seven day a week operation
Working experience with food regulators such as FDA and DOA
Demonstrated experience implementing Lean & Six Sigma process improvement techniques (ideally a certified green or black LSS practitioner)
Experience managing an OSHA compliance program
Knowledge of warehouse management systems
Technical process and equipment understanding, with ability to drive continuous improvement initiatives & culture
Excellent analytical, problem-solving, and superior management skills
Strong mentoring and coaching experience on a team with diverse levels of expertise
Ability to influence and engage direct and indirect reports and peers
Experience with farming and growing operations, and food safety and production is a plus
Who We Are
Bowery is a place where everyone is welcome, included and empowered to reach their full potential
We live our shared values every day in both big and small ways: opt-in, think wildly different, break barriers together & be kind to the core
We are a mission-driven team of unconventional thinkers, problem-solvers, optimists and activators
We share a passion for giving back more to the planet than we take, growing deliciously abundant food without abundant harm
We are excited to hear from you!
Benefits as Good As Our Greens:
To support you and your family, we offer health, dental, and vision insurance; mental health resources; family forming support; long-term and short-term disability insurance; FSA; HSA; commuter benefits and gym reimbursement
401k retirement plan and company stock options so that you can reap the benefits of every Bowery win
The more balance, the better. We offer unlimited paid vacation, paid holiday - plus 16 weeks of paid parental leave so you can focus on what matters most
From internal mobility to a mentorship program and curated L&D initiatives, we are fully invested in your growth
Our commitment to eliminating bias and ensuring pay equity goes beyond pay transparency. Click
here
(
https://bit.ly/3CUwuUY
) to learn more about how compensation works at Bowery, how we came up with the salary on this job posting, and what we're doing to ensure your compensation is internally and externally equitable.
The salary for this role will be $160,000. If this role is of interest to you, we encourage you to apply no matter what so we can see your profile and background. You can trust us to make an assessment based on your unique skills and experience and communicate where you are leveled.
Bowery is an equal-opportunity employer - a place that celebrates unique backgrounds, qualities, and cultures that will enrich the workplace. We are attempting to redefine what a sustainable agricultural supply chain can look like. We cannot achieve this mission without a team that reflects the diversity of people who want fresh, locally-grown food in regard to race, ethnicity, gender, sexuality, age, national origin, religion, family status, disability, military status, and experience. We strongly encourage people from marginalized communities to apply to join our team.