Production Team Lead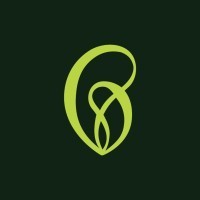 Bowery Farming
Product
Bethlehem, PA, USA
Posted on Saturday, November 11, 2023
At Bowery, we're making wildly delicious food more accessible to everyone. Driven by our proprietary end-to-end technology, our farms are transforming the entire fresh food supply chain to be simpler, safer, and vastly more sustainable.
We have 5 farms in operation (including state-of-the-art R&D and innovation farms) and we're just getting started. We're backed by tech and agriculture industry leaders with $647M in equity and debt capital, and our products are sold in over 1,400 locations.
Working at Bowery is more than just a job. It's a chance to make a global impact with first-of-its-kind technology and ridiculously good food. We're always looking for passionate minds to grow (and eat) with us! Ready to make a real difference? Join us. We'd love to have you here.
About The Role:
Bowery Farming is seeking ambitious Production Team Lead who can learn quickly, thrive in a fast-paced & flexible environment, and are willing to roll up their sleeves. Be a part of a team that produces locally grown fresh leafy greens and herbs from our indoor automated vertical farm in Bethlehem to our retail and restaurant customers in the local area! This is a hands-on job maintaining the taste, quality, and freshness of our produce and assisting in their daily care.
*The shift for this role is on a rotating 2-2-3 schedule working 7:00AM-7:00PM.
What You'll Do:
Support and guide a team of farm operators to ensure that the farm stays on schedule, from seeding to harvest to packaging to cleaning, & delivery
Deliver structured & ongoing training to our Modern Farmers
Maintain overall responsibility for the performance of the shift, including safety, quality, productivity, and delivery
Maintain production areas to ensure compliance with company quality, sanitation, and food safety standards
Provide a safe working environment by maintaining clean working environment, quality equipment and enforcing adherence to developed work practices
Ensure employees have the right tools, knowledge, and equipment required to do their jobs effectively and safely
Promote an environment of continuous improvement and commitment to quality
Who You Are:
You have experience in greenhouse/farm or warehouse production team role with demonstrated ability to lead a team
You are at least 18 years old
You have obtained a high school diploma or equivalent
You are passionate about sustainability and healthy food
You have a positive attitude and strong work ethic
You are capable of learning and leading strict food safety and sanitary standards
You are flexible with changing work responsibilities
You are able to commit to a consistent set of scheduled days, including holidays that land on your scheduled days (the farm operates seven days a week)
You have a reliable form of transportation
You are authorized to work in the US
You are familiar with PC or Mac, and you are able to use a tablet or smartphone
You are comfortable with Physical Requirements including:
You can lift and move objects up to 49 pounds each
You can stand for hours at a time
You are capable of bending, lifting, stretching and reaching both below the waist and above the head
Who We Are:
Bowery is a place where everyone is welcome, included and empowered to reach their full potential
We live our shared values every day in both big and small ways: opt-in, think wildly different, break barriers together & be kind to the core
We are a mission-driven team of unconventional thinkers, problem-solvers, optimists and activators
We share a passion for giving back more to the planet than we take, growing deliciously abundant food without abundant harm
We are excited to hear from you!
Benefits & Perks:
Free benefits from Day 1 for employees (Medical, Dental, Vision)
Heavily subsidized benefits for your family from Day 1
16 weeks of fully paid parental leave for all new parents (full-time employees)
Competitive vacation and sick time off
401K & company stock
Company paid Life Insurance, Short and Long Term Disability
Free Mental Health Resources and Wellness Benefits, including Spring Health (personalized quality therapy and psychiatry for mental health needs), Headspace (unlimited access to guided meditation sessions, and Carrot (family forming support)
Uniforms and PPE provided by Bowery
Free leafy greens & more…
Our commitment to eliminating bias and ensuring pay equity goes beyond pay transparency. Click
here
(
https://bit.ly/3CUwuUY
) to learn more about how compensation works at Bowery, how we came up with the salary on this job posting, and what we're doing to ensure your compensation is internally and externally equitable.
The salary for this role will be $20.00/hour. If this role is of interest to you, we encourage you to apply no matter what so we can see your profile and background.
Bowery is an equal-opportunity employer - a place that celebrates unique backgrounds, qualities, and cultures that will enrich the workplace. We are attempting to redefine what a sustainable agricultural supply chain can look like. We cannot achieve this mission without a team that reflects the diversity of people who want fresh, locally-grown food in regard to race, ethnicity, gender, sexuality, age, national origin, religion, family status, disability, military status, and experience. We strongly encourage people from marginalized communities to apply to join our team.