Materials Scheduler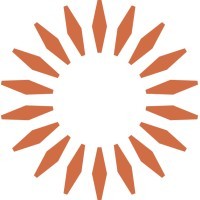 Commonwealth Fusion Systems
Devens, MA, USA
Posted on Wednesday, March 9, 2022
Commonwealth Fusion Systems (CFS) has the fastest, lowest cost path to commercial fusion energy.
CFS collaborates with MIT to leverage decades of research combined with groundbreaking new high-temperature superconducting (HTS) magnet technology. HTS magnets will enable compact fusion power plants that can be constructed faster and at lower cost. Our mission is to deploy these power plants to meet global decarbonization goals as fast as possible. To that end, CFS has assembled a team of leaders in tough tech, fusion science, and manufacturing with a track record of rapid execution. Supported by the world's leading investors, CFS is uniquely positioned to deliver limitless, clean, fusion power to combat climate change. To implement this plan, we are looking to add dedicated people to the team who treat people well, improve our work by adding multifaceted perspectives and new ways of solving problems, have achieved outstanding results through a range of pursuits, and have skills and experience related to this role.
You will plan, schedule, and coordinate the flow of parts and assemblies through the inventory and manufacturing processes at CFS. You will validate material readiness and provide direction to work centers in regards to when work orders need to be completed to meet the overall Production Plan. You will belong to a collaborative culture and exhibit transparent communication and teamwork.
This team member will:
Interface between Planning, Materials Management and Production to align schedules and resources for work order execution
Release work orders based on ERP signals and initiate kitting of materials with the warehouse team
Schedule work order and material flow through shop resources
Monitor material readiness and work with procurement, planning, and materials management to mitigate downtime due to material shortages
Manage work center prioritization, expedite critical path items
Utilize shop floor applications to manage resource workloads
Maintain work order status reports and balance resources to facilitate high utilization of work centers
The ideal candidate will have most, if not all, of these requirements:
5+ years experience in Manufacturing, Planning, or Supply Chain
Experience utilizing shop floor applications and/or manufacturing execution systems
Understanding of production processes
Basic understanding of ERP and MRP systems
Proficient with Excel
Computer skills with MS office or G-Suite applications
General understanding of quality system functionality
Have good communication skills and the ability to interact and work effectively with manufacturing and supply chain personnel
Additional experience and/or qualifications:
Bachelor's degree in the field of Supply Chain, Engineering, Business, or Finance
Start-up or high growth environment
Experience translating engineering designs into demand and supply plans
Experience with resource allocation
Technician experience is a plus
Open to relocation
Ability to occasionally lift up to 50 lbs
Perform activities such as stopping, typing, standing, and sitting for extended periods of time
Work in a facility that contains industrial hazards including heat, cold, noise, fumes, strong magnets, lead (Pb), high voltage, high current, pressure systems, and cryogenics
Ability to occasionally work nights/weekends
#LI-Onsite
Don't meet every single requirement? Studies have shown that women and people of color are less likely to apply to jobs unless they meet every single qualification. At CFS, we are dedicated to building a diverse, inclusive and authentic workplace, so if you're excited about this role but your past experience doesn't align perfectly with every qualification in the job description, we encourage you to apply anyway! You may be just the right person for this or other roles.
CFS team members thrive in a fast-paced, dynamic environment and have demonstrated exceptional results through a range of different pursuits. We all tightly align with our company values of integrity, execution, impact and self-critique. As we grow, we are looking to add talented people who are mission driven and bring diverse perspectives and new ways of solving problems.
At CFS, we deeply value diversity and are an equal opportunity employer by choice. We consider all qualified applicants equally for employment. We do not discriminate on the basis of race, color, national origin, ancestry, citizenship status, protected veteran status, religion, physical or mental disability, marital status, sex, sexual orientation, gender identity or expression, age, or any other basis protected by law, ordinance, or regulation.