Supplier Integration Manager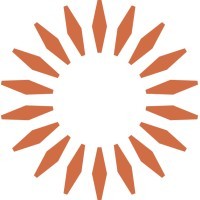 Commonwealth Fusion Systems
Operations
Devens, MA, USA
Posted on Thursday, April 6, 2023
Commonwealth Fusion Systems (CFS) has the fastest, lowest cost path to commercial fusion energy.
CFS collaborates with MIT to leverage decades of research combined with groundbreaking new high-temperature superconducting (HTS) magnet technology. HTS magnets will enable compact fusion power plants that can be constructed faster and at lower cost. Our mission is to deploy these power plants to meet global decarbonization goals as fast as possible. To that end, CFS has assembled a team of leaders in tough tech, fusion science, and manufacturing with a track record of rapid execution. Supported by the world's leading investors, CFS is uniquely positioned to deliver limitless, clean, fusion power to combat climate change. To implement this plan, we are looking to add dedicated people to the team who treat people well, improve our work by adding multifaceted perspectives and new ways of solving problems, have achieved outstanding results through a range of pursuits, and have skills and experience related to this role.
The Supplier Integration Manager's role is to integrate suppliers into the early stages of product design to optimize schedule, cost, and quality. The Supplier Integration Manager is an expert in technical sourcing, speaks the language of engineers, and understands how to marshal internal and external resources in support of project objectives. Travel to supplier locations will be required, up to 25%.
This team member will:
Act as a primary strategic sourcing expert for their assigned engineering teams, focused primarily on new products and Design for Manufacturability activities
Own the costed bill of materials for purchased components for their assigned engineering teams, and co-lead executive cost reviews
Owns and drives the make/buy process for their respective engineering team
Develop both a short and long-term product specific sourcing strategy and drive execution, coordinating cross-functionally to ensure project success
Investigate, evaluate, and recommend new and/or alternate sources of supply as necessary to support new product development, cost reduction requirements, and/or to improve supplier performance
Create, review, and/or approve purchase orders up to authorized limits for raw materials, parts, subassemblies, finished goods, equipment, tooling, supplies, and/or services from suppliers in support of engineering customer requirements
Interpret technical requirements and estimate cost, lead times, manufacturing techniques, and identify the best value supplier
Skillfully balance the price, delivery, quality, service, and value tradeoffs and rationalize the supply base
Adhere to all supply chain policies, procedures, guidelines and instructions including those regarding the procurement of materials, intellectual property, and export compliance
Negotiate short and long-term agreements for raw materials, parts, subassemblies, finished goods, equipment, tooling, supplies, and/or services from suppliers
Create or review statements of work
Purchase in both MRP and project/purchase requisition-oriented type environments under departmental guidelines
Negotiate internally and externally at high levels or with persons of influence frequently
Develop, monitor, and report risk mitigation strategies
Develop and track reporting against objectives and results
The ideal candidate will have most, if not all, of these requirements:
Bachelor's degree
5+ years' related work experience in a manufacturing environment
Demonstrated ability to interpret technical documents and estimate costs, estimate lead times, and identify the best value supplier
Proven experience in supporting critical new product introduction activities for highly technical products
Additional preferred experience and/or qualifications:
Previous experience in a start-up or high growth environment
Previous experience sourcing (enter commodity)
Exceptional technical and cost knowledge of (enter commodity)
Experience with financial control systems or cost accounting structures
Ability to perform activities such as sitting for extended periods of time
Willingness to travel often
#LI-Remote
CFS team members thrive in a fast-paced, dynamic environment and have demonstrated exceptional results through a range of different pursuits. We all tightly align with our company values of integrity, execution, impact and self-critique. As we grow, we are looking to add talented people who are mission driven and bring diverse perspectives and new ways of solving problems.
At CFS, we deeply value diversity and are an equal opportunity employer by choice. We consider all qualified applicants equally for employment. We do not discriminate on the basis of race, color, national origin, ancestry, citizenship status, protected veteran status, religion, physical or mental disability, marital status, sex, sexual orientation, gender identity or expression, age, or any other basis protected by law, ordinance, or regulation.