Senior Technical Project Manager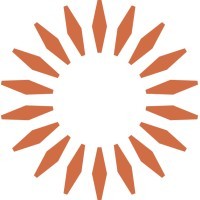 Commonwealth Fusion Systems
IT, Operations
Devens, MA, USA
Posted on Thursday, August 24, 2023
Commonwealth Fusion Systems (CFS) has the fastest, lowest cost path to commercial fusion energy.
CFS collaborates with MIT to leverage decades of research combined with groundbreaking new high-temperature superconducting (HTS) magnet technology. HTS magnets will enable compact fusion power plants that can be constructed faster and at lower cost. Our mission is to deploy these power plants to meet global decarbonization goals as fast as possible. To that end, CFS has assembled a team of leaders in tough tech, fusion science, and manufacturing with a track record of rapid execution. Supported by the world's leading investors, CFS is uniquely positioned to deliver limitless, clean, fusion power to combat climate change. To implement this plan, we are looking to add dedicated people to the team who treat people well, improve our work by adding multifaceted perspectives and new ways of solving problems, have achieved outstanding results through a range of pursuits, and have skills and experience related to this role.
We are seeking an exceptional and results-driven Technical Project Manager to join our Program Management Office (PMO). The TPM will play a pivotal role in driving complex engineering projects within SPARC, our first-of-a-kind compact fusion machine.
Key Responsibility - Project Leadership:
Drive engineering projects within SPARC from inception to completion
Near-term focus will be driving SPARC systems through final design, working with a cross-functional team of engineers, scientists, designers, and analysts
Longer-term focus: Lead and oversee the end-to-end lifecycle of complex engineering projects, including design, procurement, and build activities
Take ownership of project success: set project milestones & ensuring all deliverables are met while adhering to strict budget and timeline parameters
Develop comprehensive project plans, outlining project scope, goals, deliverables, resources, and timeline to meet strategic targets
Key Responsibility - Cross-functional Collaboration:
Lead a cross-functional team composed of engineers, designers, analysts, procurement specialists, and other stakeholders
Foster a collaborative and high-performance team culture to drive project execution and achieve collective goals
Key Responsibility - Budget & Schedule Management:
Own responsibility, authority, and accountability for cost & schedule along with driving critical risk-based decisions throughout the project life cycle
Monitor project timelines rigorously, identifying potential delays, devising, and implementing mitigation strategies to maintain project schedule
Keep stakeholders informed about project progress through regular updates and reporting
Key Responsibility - Risk Management:
Lead the active management of risks throughout the project lifecycle: Identifying risks, developing & driving mitigation plans, keep stakeholders informed about progress of risks through regular updates & risk reporting
The ideal candidate will have most, if not all, of these requirements:
Bachelor's degree in an engineering field, or equivalent combination of education and experience
8-10 years of experience in engineering and project management working with a wide range of engineering disciplines, including mechanical, electrical and other areas
Proven track record of managing complex engineering projects with excellent project management
Strong sense of self-motivation and personal accountability regarding decision-making and supervising teams
Excellent communication and interpersonal abilities, with the capacity to engage and influence stakeholders at all levels
Possess a thorough understanding of project management, planning, and scheduling methods and techniques
Exceptional planning, organizational, and time management skills
Thorough understanding of engineering product life-cycle with experience in driving products through phase-gate design reviews such as CDR, PDR, FDR or equivalent
Keen attention to safety
Strong leadership abilities; comfortable taking on exciting challenges with minimal supervision
Dynamic and creative: Thrives in a fast-paced environment where several interdependent technologies are being developed simultaneously. Foster an environment of innovation and creative problem-solving within the project team
Team oriented: Comfortable and energized by working in a team with a wide variety of backgrounds and skillsets. You welcome constructive feedback and different perspectives.
Additional preferred experience and/or qualifications:
Experience with magnets, large/heavy assembly processes, thermo-mechanical assemblies, machining, welding, and/or VPI (vacuum pressure impregnation) is preferred -Experience working with Jira, Confluence
Experience with scheduling tools such as MS Project, P6 or equivalent
PMP, PRINCE2, or similar project management certification is a plus
Willingness to travel when required or work required nights/weekends/on-call
Perform activities such as typing, stooping, climbing, standing, or sitting for extended periods of time
Work in a facility that contains industrial hazards including heat, cold, noise, fumes, strong magnets, lead (Pb), high voltage, high current, pressure systems, and cryogenics
#LI-Hybrid
CFS team members thrive in a fast-paced, dynamic environment and have demonstrated exceptional results through a range of different pursuits. We all tightly align with our company values of integrity, execution, impact and self-critique. As we grow, we are looking to add talented people who are mission driven and bring diverse perspectives and new ways of solving problems.
At CFS, we deeply value diversity and are an equal opportunity employer by choice. We consider all qualified applicants equally for employment. We do not discriminate on the basis of race, color, national origin, ancestry, citizenship status, protected veteran status, religion, physical or mental disability, marital status, sex, sexual orientation, gender identity or expression, age, or any other basis protected by law, ordinance, or regulation.