Buyer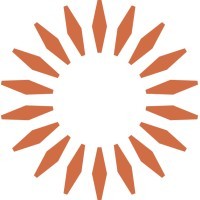 Commonwealth Fusion Systems
Accounting & Finance
Devens, MA, USA
Posted on Wednesday, September 20, 2023
Commonwealth Fusion Systems (CFS) has the fastest, lowest cost path to commercial fusion energy.
CFS collaborates with MIT to leverage decades of research combined with groundbreaking new high-temperature superconducting (HTS) magnet technology. HTS magnets will enable compact fusion power plants that can be constructed faster and at lower cost. Our mission is to deploy these power plants to meet global decarbonization goals as fast as possible. To that end, CFS has assembled a team of leaders in tough tech, fusion science, and manufacturing with a track record of rapid execution. Supported by the world's leading investors, CFS is uniquely positioned to deliver limitless, clean, fusion power to combat climate change. To implement this plan, we are looking to add dedicated people to the team who treat people well, improve our work by adding multifaceted perspectives and new ways of solving problems, have achieved outstanding results through a range of pursuits, and have skills and experience related to this role.
The role of the Supplier Integration team, of which the Buyer is a key member, is to integrate suppliers into the SPARC project from the early stages of product design, ensure flawless execution of the procurement contracts and optimize schedule, cost, and quality.
The Buyer is accountable for selecting the best sources within the assigned budget for each project, negotiating, placing, and managing contracts and orders; and overseeing suppliers' activities from order to delivery and support.
This team member will:
Define and drive execution of source selection projects, coordinating cross-functionally to ensure project success and adhering to commodity strategies where applicable
Gather and interpret technical and non-technical requirements, review statements of work
Identify potential suppliers leveraging all available sources of data and networks
Drive source selection processes from end to end, ensuring such process results systematically in the selection of the best value supplier, balancing price, delivery, quality and service.
Negotiate short and long-term agreements for parts, subassemblies, finished goods, equipment, and/or services from suppliers
Administrate and ensure compliance to such agreements, working collaboratively with the selected suppliers
Support cost savings initiatives, lead time improvement projects, quality improvement projects, and recommend changes to processes to improve supply chain performance
Create and/or review purchase orders up to authorized limits
Visit suppliers as necessary to conduct business reviews, kick off new projects, check on manufacturing milestones, or resolve technical issues
Adhere to all supply chain policies, procedures, guidelines and instructions including those regarding the procurement of materials, intellectual property, and export compliance
Purchase in both MRP and project/purchase requisition-oriented type environments under departmental guidelines
Report out on project status, risks and issues to the supply chain and internal customers
Negotiate internally and externally at all levels or with persons of influence frequently
Develop and track reporting against objectives and results
The ideal candidate will have most, if not all, of these requirements:
3+ years' related work experience in a manufacturing, construction, supply chain or other relevant environment
Experience with tactical procurement: managing order placement and fulfillment, line of balance, etc.
Demonstrated ability to work hand-in-hand with engineering and manufacturing teams from requirements definition to source selection
Demonstrated ability to negotiate commercial terms with suppliers
Understanding of strategic sourcing skills and tools
Ability to read and interpret technical documents and engineering drawings
Comfortable working in a global environment across time zones and cultures Team player
Organizational and project management skills, with the ability to prioritize work to meet the business needs Customer service mindset and entrepreneurial spirit
Critical thinking and judgment
General understanding of procurement contract structures and clauses
General understanding of enterprise quality system functionality (e.g., ISO 9000)
Good understanding of ERP systems and MRP logic
Experience with MS Office or Google Suite
Demonstrate integrity, respect, commitment to excellence, collaboration, creativity and agility
Ability to work well in high-pressure environment
Additional preferred experience and/or qualifications:
Bachelor's degree in the field of Supply Chain, Engineering, Business, Finance or other related field
Previous experience in a start-up or high growth environment
Previous experience sourcing equipment for specialized industrial processes (e.g., cryogenics, high vacuum, oil and gas)
Proven experience in supporting critical new product introduction activities for highly technical products, managing suppliers during the contract execution and support phases
Previous experience sourcing High Mix-Low volume components
Ability to negotiate procurement contracts with suppliers
Experience with financial control systems or cost accounting structures
Perform activities such as typing or sitting for extended periods of time
Willingness to travel or work required nights/weekends/on-call occasionally
Work in a facility that contains industrial hazards including heat, cold, noise, fumes, strong magnets, lead (Pb), high voltage, high current, pressure systems, and cryogenics
#LI-Hybrid
CFS team members thrive in a fast-paced, dynamic environment and have demonstrated exceptional results through a range of different pursuits. We all tightly align with our company values of integrity, execution, impact and self-critique. As we grow, we are looking to add talented people who are mission driven and bring diverse perspectives and new ways of solving problems.
At CFS, we deeply value diversity and are an equal opportunity employer by choice. We consider all qualified applicants equally for employment. We do not discriminate on the basis of race, color, national origin, ancestry, citizenship status, protected veteran status, religion, physical or mental disability, marital status, sex, sexual orientation, gender identity or expression, age, or any other basis protected by law, ordinance, or regulation.