Head of Cybersecurity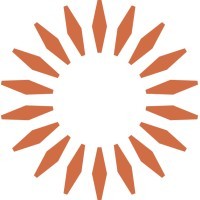 Commonwealth Fusion Systems
IT
Devens, MA, USA
Posted on Saturday, October 7, 2023
Commonwealth Fusion Systems (CFS) has the fastest, lowest cost path to commercial fusion energy.
CFS collaborates with MIT to leverage decades of research combined with groundbreaking new high-temperature superconducting (HTS) magnet technology. HTS magnets will enable compact fusion power plants that can be constructed faster and at lower cost. Our mission is to deploy these power plants to meet global decarbonization goals as fast as possible. To that end, CFS has assembled a team of leaders in tough tech, fusion science, and manufacturing with a track record of rapid execution. Supported by the world's leading investors, CFS is uniquely positioned to deliver limitless, clean, fusion power to combat climate change. To implement this plan, we are looking to add dedicated people to the team who treat people well, improve our work by adding multifaceted perspectives and new ways of solving problems, have achieved outstanding results through a range of pursuits, and have skills and experience related to this role.
The Head of Cybersecurity of CFS is a modern Cybersecurity leader with a "can do" attitude. They lead the definition and execution of the CFS Cybersecurity strategy and serve as the process owner of all activities related to the availability, integrity, and confidentiality of the CFS information and digital assets.
A key element of this role is working with the executive management to determine acceptable levels of cyber risk for the organization and define the strategic initiatives needed to protect CFS against cyber risks in the short and long term.
This position is responsible for improving and maintaining the corporate-wide information security management program to ensure that information assets and infrastructures are adequately protected, while proactively thinking about how the program has to evolve to meet the Fusion Industry needs.
This team member will:
Monitor and improve the enterprise information security and IT cyber risk management program, keeping it aligned with the CFS strategy
Work directly with the business units, and the company's Head of Compliance, to facilitate risk assessment and risk management processes
Understand and interact with related disciplines to ensure the consistent application of cyber policies and standards across all technology projects, systems and services
Lead the evolution of extended enterprise's information security organization
Partner with business stakeholders across the company to raise awareness of cyber risk management concerns
Assist with the overall business technology planning, providing a current knowledge and future vision of cyber technology and systems
Be a strong partner for the Head of IT in all IT and EIS-related matters, and inform and educate the CFS leadership about critical issues and risks as appropriate
Manage a team of two Principal Cybersecurity Engineers
The ideal candidate will have most, if not all, of these requirements:
A degree in Information Technology or Cybersecurity or equivalent experience is preferred
Professional security management certification like CISSP or equivalent
Minimum of 10 years of experience in a combination of risk management, Information Security and IT positions
Knowledge of common information security management frameworks, such as NIST or ISO/IEC 27001
Excellent written and verbal communication skills and high level of personal integrity
Innovative thinking and leadership with an ability to lead and motivate cross-functional interdisciplinary teams
Experience with contract and vendor negotiations management, including managed services
Experience with securing DevOps processes
Experience securing AWS, Google cloud and Cloud Computing/Elastic Computing across virtualized environments
Additional experience and/or qualifications:
Experience with securing DevOps processes GIAC certifications
Ability to type, stand, and sit for extended periods of time
Willingness to occasionally travel or work required nights/weekends/on-call
Work in a facility that contains industrial hazards including heat, cold, noise, fumes, strong magnets, lead (Pb), high voltage, high current, pressure systems, and cryogenics
#LI-Onsite
CFS team members thrive in a fast-paced, dynamic environment and have demonstrated exceptional results through a range of different pursuits. We all tightly align with our company values of integrity, execution, impact and self-critique. As we grow, we are looking to add talented people who are mission driven and bring diverse perspectives and new ways of solving problems.
At CFS, we deeply value diversity and are an equal opportunity employer by choice. We consider all qualified applicants equally for employment. We do not discriminate on the basis of race, color, national origin, ancestry, citizenship status, protected veteran status, religion, physical or mental disability, marital status, sex, sexual orientation, gender identity or expression, age, or any other basis protected by law, ordinance, or regulation.