IT Infrastructure Engineer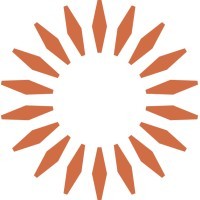 Commonwealth Fusion Systems
IT, Other Engineering
Devens, MA, USA
Posted on Saturday, November 18, 2023
Commonwealth Fusion Systems (CFS) has the fastest, lowest cost path to commercial fusion energy.
CFS collaborates with MIT to leverage decades of research combined with groundbreaking new high-temperature superconducting (HTS) magnet technology. HTS magnets will enable compact fusion power plants that can be constructed faster and at lower cost. Our mission is to deploy these power plants to meet global decarbonization goals as fast as possible. To that end, CFS has assembled a team of leaders in tough tech, fusion science, and manufacturing with a track record of rapid execution. Supported by the world's leading investors, CFS is uniquely positioned to deliver limitless, clean, fusion power to combat climate change. To implement this plan, we are looking to add dedicated people to the team who treat people well, improve our work by adding multifaceted perspectives and new ways of solving problems, have achieved outstanding results through a range of pursuits, and have skills and experience related to this role.
The IT Infrastructure Engineer is a key role in the Information Technology Department responsible for designing, installing, and maintaining the organization's computer systems. They handle tasks related to enterprise-level network development, server environments, data storage, and digital security.
This role requires in-depth technical knowledge, problem-solving skills, a solid understanding of latest technology trends, and the ability to work in a fast-paced environment. IT Infrastructure Engineers must ensure the stable operation of the IT system infrastructure to deliver optimum performance and availability for system users and the organization.
This team member will:
Design and implement functional network infrastructure to support the organization's computer systems both in cloud and on-prem
Act as a liaison between the infrastructure team and service desk team. Address and complete escalations as necessary
Install, configure and manage servers, network devices, and software operating systems
Manage and maintain hardware, software, and network firewalls to ensure systems security
Troubleshoot complex network and system issues and provide timely technical support
Monitor system performance to determine when adjustments need to be made, and to determine where changes will need to be made in the future
Regularly carry out audits to verify the integrity and availability of all hardware, server resources, systems, and key processes
Analyze existing operations and make recommendations for the improvement and growth of the network and IT systems
Keep updated on latest technologies and trends to ensure the organization stays competitive
Provide training and guidance to team members and other employees on technical issues
Document all technical specifications and maintain updated network diagrams for reference purposes
The ideal candidate will have most, if not all, of these requirements:
High School Diploma / GED
Proven experience as an IT Infrastructure engineer, IT Systems Engineer, or similar role
Strong knowledge of system and network infrastructure
Extensive hands-on experience with all stages of IT infrastructure, including requirements definition, design, architecture, testing, and support
Experience with cloud services, virtualization technologies, and various operating systems
Solid knowledge of data center management and data governance
Advanced understanding of networking protocols, security principles, and infrastructure management tools
Excellence in system troubleshooting and issue resolution
Excellent knowledge of IT system security, database, and networking; Fortinet, Linux, AWS, or similar certification is a plus
Excellent interpersonal skills to coordinate and communicate effectively with other IT professionals
Experience creating and maintaining technical documentation
Ability to manage multiple tasks and projects simultaneously in a fast-paced environment
Additional experience and/or qualifications:
Working in a mentorship role with members of the service desk team
Professional certifications such as Google Certified Professional Cloud Architect, AWS Certified Solutions Architect, or VMware Certified Professional would be highly valued
Familiarity with project management methodologies
Experience managing server environments such as Linux, UNIX, and Windows
Experience with scripting and automation tools
Proficient in working with high-availability and disaster recovery solutions in a virtualized environment
Advanced understanding of cybersecurity threats and preventative measures
Specialized training or experience in constantly changing fields such as machine learning and artificial intelligence
Ability to lift up to 50 lbs as needed in deploying on-prem infrastructure
Ability to type, stand, and sit for extended periods of time
Willingness to travel or work required nights/weekends/on-call occasionally
Work in a facility that contains industrial hazards including heat, cold, noise, fumes, strong magnets, lead (Pb), high voltage, high current, pressure systems, and cryogenics
#LI-Hybrid
CFS team members thrive in a fast-paced, dynamic environment and have demonstrated exceptional results through a range of different pursuits. We all tightly align with our company values of integrity, execution, impact and self-critique. As we grow, we are looking to add talented people who are mission driven and bring diverse perspectives and new ways of solving problems.
At CFS, we deeply value diversity and are an equal opportunity employer by choice. We consider all qualified applicants equally for employment. We do not discriminate on the basis of race, color, national origin, ancestry, citizenship status, protected veteran status, religion, physical or mental disability, marital status, sex, sexual orientation, gender identity or expression, age, or any other basis protected by law, ordinance, or regulation.