Diagnostic System Owner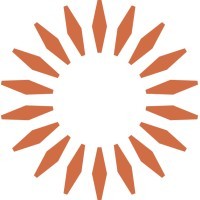 Commonwealth Fusion Systems
Devens, MA, USA
Posted on Saturday, November 6, 2021
Commonwealth Fusion Systems (CFS) has the fastest, lowest cost path to commercial fusion energy.
CFS collaborates with MIT to leverage decades of research combined with groundbreaking new high-temperature superconducting (HTS) magnet technology. HTS magnets will enable compact fusion power plants that can be constructed faster and at lower cost. Our mission is to deploy these power plants to meet global decarbonization goals as fast as possible. To that end, CFS has assembled a team of leaders in tough tech, fusion science, and manufacturing with a track record of rapid execution. Supported by the world's leading investors, CFS is uniquely positioned to deliver limitless, clean, fusion power to combat climate change. To implement this plan, we are looking to add dedicated people to the team who treat people well, improve our work by adding multifaceted perspectives and new ways of solving problems, have achieved outstanding results through a range of pursuits, and have skills and experience related to this role.
The SPARC tokamak design is continually advancing, including the diagnostic systems that will be used to control the plasma and deliver the scientific data necessary to complete the design of ARC. These include approximately 40 sub-systems covering magnetics, interferometry, neutral pressure, x-ray to visible spectroscopy, camera imaging, bolometry, neutrons, Thomson scattering, electron cyclotron emission, reflectometry, Langmuir probes and structural temperature and strain sensing. All systems have completed conceptual design, and many have completed or will soon complete preliminary design. CFS is looking to grow the SPARC team in order to complete final design and shepherd diagnostics through fabrication, assembly, commissioning and utilization. Presently the diagnostics team has enough expertise for baseline support for all major diagnostic systems, but we are looking to add generalists who have experience in multiple diagnostics to ensure our team can deliver measurements on SPARC's fast timeline. Candidates will work as part of an integrated diagnostic team along with MIT-PSFC partners and fusion community collaborators from around the world to demonstrate net energy from a tokamak for the first time. CFS encourages applications from both senior and early career fusion scientists and those interested in cross-industry career changers to help us build a diverse team to meet our mission goals.
This team member will:
Help to shepherd SPARC diagnostic sub-systems through final design, working with a team of scientists, designers, analysts and engineers
Integrate technical input from experts in the SPARC team to ensure diagnostic designs will be usable to achieve SPARC's mission goals
Lead internal and vendor prototyping to verify diagnostic components can survive SPARC's thermal, structural and neutron environment
Develop the diagnostic's assembly, installation, calibration and commissioning plans to ensure SPARC is able to achieve first plasma on-schedule
Work with the SPARC tokamak operations team to integrate the diagnostic into the plant-level and real-time plasma control systems
Participate in the testing and operation of diagnostic systems that balances learning how to operate SPARC with obtaining physics results as quickly as possible
Contribute to a strong safety culture
Collaborate with CFS designers and analysts as well as provide feedback to academic partners providing input to SPARC diagnostic designs
The ideal candidate will have most, if not all, of these requirements:
Participated in the design of a new or upgraded scientific instrument of the scale and complexity of those used in magnetically confined fusion
Demonstrated examples of using scientific instruments to support an operational and/or research mission
Developed software using Python, Matlab, C++ or equivalent for analysis of experimental data
Relevant hands-on knowledge/skills specific to diagnostic systems listed in summary (e.g. vacuum systems, lasers, calibration lamps, etc.)
Ability to understand concepts and tradeoffs that bridge engineering and physics
Additional experience and/or qualifications:
Participated in the design and implementation of a diagnostic for a magnetically confined fusion experiment at University-scale or above
Ability to occasionally lift up to 50 lbs
Perform activities such as typing, standing, sitting for extended periods of time
Dedication to safety to mitigate hazards that may include heat, cold, fumes, strong magnets, confined spaces, lasers, microwaves, ionizing radiation, and vacuum/pressure systems
Willing to occasionally travel or work required nights/weekends/on-call
#LI-Hybrid
CFS team members thrive in a fast-paced, dynamic environment and have demonstrated exceptional results through a range of different pursuits. We all tightly align with our company values of integrity, execution, impact and self-critique. As we grow, we are looking to add talented people who are mission driven and bring diverse perspectives and new ways of solving problems.
At CFS, we deeply value diversity and are an equal opportunity employer by choice. We consider all qualified applicants equally for employment. We do not discriminate on the basis of race, color, national origin, ancestry, citizenship status, protected veteran status, religion, physical or mental disability, marital status, sex, sexual orientation, gender identity or expression, age, or any other basis protected by law, ordinance, or regulation.