Drone Technician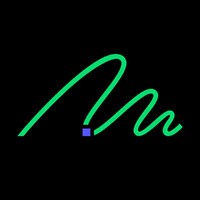 Destinus
Kiev, Ukraine · Kyiv city, Ukraine
Posted on Monday, November 20, 2023
We are seeking a skilled and motivated Drone Technician to join our team in ensuring the operational readiness and effectiveness of unmanned aerial systems (UAS) in high-stakes environments. The ideal candidate will possess a strong background in drone technology, maintenance, troubleshooting, and data analysis. This role involves working with cutting-edge unmanned systems, requiring a high level of technical expertise and attention to detail.
Responsibilities:
Drone Maintenance and Repair:
Perform routine maintenance, inspections, and repairs on advanced drones to ensure optimal performance and compliance with safety standards.
Troubleshoot and diagnose technical issues with UAS hardware and software, implementing timely and effective solutions.
Collaborate with engineering teams to provide feedback on drone design and performance improvements.
System Integration:
Assist in the integration of new technologies, payloads, and sensors into unmanned systems, ensuring seamless functionality and compatibility.
Conduct testing and validation of integrated systems to verify performance and reliability in various operational scenarios.
Data Analysis and Reporting:
Collect and analyze data from drone missions to assess system performance, identify trends, and recommend improvements.
Generate detailed reports on drone operations, maintenance activities, and performance metrics to support decision-making processes.
Training and Support:
Provide training to personnel on the operation, maintenance, and troubleshooting of advanced drones.
Offer technical support and guidance to end-users, both on-site and remotely, to address issues and maximize operational efficiency.
Security and Compliance:
Ensure compliance with security protocols and regulations governing the use of drones in sensitive applications.
Implement and enforce cybersecurity measures to safeguard drone systems from potential threats and vulnerabilities.
Qualifications:
Bachelor's degree in Aerospace Engineering, Electrical Engineering, or a related field.
Proven experience in the maintenance and repair of unmanned aerial systems.
Strong knowledge of drone hardware, software, and communication systems.
Analytical skills for data interpretation and troubleshooting.
Excellent communication skills and the ability to work collaboratively in a team environment.
Security clearance or the ability to obtain one is often required.
Preferred Skills:
Certifications in drone maintenance and operation.
Experience with specific advanced drone platforms.
Knowledge of regulatory frameworks governing drone operations.
If you are a dedicated professional with a passion for cutting-edge technology and a commitment to pushing the boundaries of unmanned systems in challenging environments, we invite you to apply for this exciting opportunity.