Fraud Operations Associate (Remote)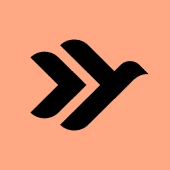 Empower
Accounting & Finance, Operations
Remote · United States
Posted on Tuesday, October 31, 2023
EMPOWER OVERVIEW
Empower
is a high-growth financial technology company on a mission to expand access to fair credit to give anyone in the world the opportunity to improve their financial security and mobility. We dream up and launch one-of-a-kind features that help our members get money instantly whenever they need it, save for the future, and rewrite their financial story. Our members see Empower Cash Advance as a life-saver, Empower Automatic Savings as a game-changer, and the new Empower Thrive line of credit (currently in beta, launching soon) as a lifeline to low-cost borrowing and the only practical path to building good credit.
Empower is backed by Sequoia Capital, Blisce, and Icon Ventures. Are we the next great place to grow your impact and accelerate your career? We think so:
Inc. ranked Empower #56 in the 2023 Inc. 5000 list of the fastest-growing private companies in the US (#55 in 2022). Forbes put Empower on its 2023 list of America's Best Startup Employers. Fast Company recognized the new Empower Thrive line of credit in their 2022 list of the Next Big Things in Tech.
WHAT EMPOWER OFFERS
Competitive salary
Generous equity package
Full healthcare benefits
Technology expense reimbursement
Work from anywhere
JOB DESCRIPTION
As a valued member of our team, you will be responsible for reviewing potential fraud cases and being the point of contact and case handler for our users that are being reviewed for fraud. You will contact users (almost exclusively through email) whose accounts are under review, handle any necessary de-escalation, and review information/documentation that they submit for any inconsistencies.
Travel for company offsites is expected at a minimum 2 times a year.
Key Responsibilities
Correspond with users via email (and occasionally, via phone)
Review user-submitted information & documentation for inconsistencies
Review user' information and account activity for abnormalities
Document and update fraud databases
Regularly report on/escalate situations that require higher-level review
Actively discuss and provide your thoughts & recommendations, both internally and with our partner, on individual user situations
Conduct investigations and gather evidence against users and high-risk dispute cases
Candidate Qualifications
BA/BS degree or equivalent practical work experience
1+ years of banking, financial fraud and abuse experience
1+ years of experience directly interfacing with customers over email, chat, and/or phone
Strong analytical skills and the ability to work with large quantities of data
Previous experience with credit card operations
Proficiency in dealing with a healthy level skepticism when interacting with suspicious or high-risk customers
Ability to work independently and in a team environment
At Empower, we hire for people that push themselves to understand others and seek out ways to challenge their personal assumptions. Our hope is that by fostering such an environment, we strengthen our business and relationships by putting people first. We are committed to building a diverse, inclusive, and equitable workspace where everyone (regardless of age, education, ethnicity, gender, sexual orientation, or any personal characteristics) feels like they belong. Even if your experience doesn't exactly match up to our job description, you should feel empowered to apply regardless!