Senior Manager, International Financial Reporting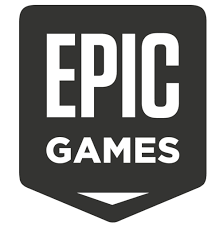 Epic Games
Accounting & Finance
London, UK
Posted on Tuesday, June 20, 2023
WHAT MAKES US EPIC?
At the core of Epic's success are talented, passionate people. Epic prides itself on creating a collaborative, welcoming, and creative environment. Whether it's building award-winning games or crafting engine technology that enables others to make visually stunning interactive experiences, we're always innovating.
Being Epic means being a part of a team that continually strives to do right by our community and users. We're constantly innovating to raise the bar of engine and game development.
FINANCE & ACCOUNTING
What We Do
Our Finance and Accounting teams build the financial infrastructure to scale our growing company. We combine analytical and strategic thinking to develop a sound financial future for our global brand. We work closely with teams across the company, international subsidiaries, as well as with external partners to ensure a world-class finance organization. Our team contains experts from fields like tax, treasury, purchasing, FP&A, and more.
What You'll Do
You will work alongside existing members of the International Finance to integrate Epic Games' acquisitions and investments into Epic and have responsibility for the Statutory Reporting and Compliance for International. This will include defining and building robust financial reporting processes to enable the complete and accurate financial reporting for the International sub-groups and for local statutory filings.
In this role, you will
Manage the financial accounting and reporting for all of Epic's UK Holding Companies and equity investments, including two sub-consolidations (currently prepared in accordance with IFRS).
Regularly report and present to both International and US management about the overall finances of the Holding Company subsidiaries and equity investments including cash forecasts.
Prepare annual accounts for UK Holding Companies and UK subsidiaries including working with Workiva. This will include working on the Workday sub-consolidation ensuring management of consolidation adjustments required and creating a consolidated statement of cash flows.
Manage the timetable for International statutory reporting including working with the tax team on tax return filings.
Manage the relationship with external auditors (currently PricewaterhouseCoopers) for statutory audits across International including taking the PMO lead role.
Own the M&A position papers for the International Holding Company acquisitions including any US GAAP to IFRS differences. Work with the US on new M&A transactions to ensure local statutory requirements are understood and documented including considerations for the UK sub-consolidations.
Build a process for identifying US to local GAAP differences including quarterly reconciliations. Design, implement and operate key business process controls to ensure that the company has an effective and scalable internal controls framework.
Represent Epic's controllership function in the implementation of a flexible and suitable scaled internal control environment that is robust and stands up to external audit. Direct internal and external audits to ensure compliance, including risk assessments and reviews of risk areas
What we're looking for
Fluent in English and other international languages preferrable.
Bachelor's degree or equivalent experience in Accounting, or related field.
Chartered Accountancy qualification or equivalent (preferred but not required).
10+ years financial accounting experience, including team management experience, preferably within both an US and International business and accounting environment.
Good knowledge of US GAAP, IFRS and UK GAAP, including a deep knowledge and understanding of UK tax and legal financial reporting obligations.
Experience building, maintaining and reporting on complex sub-consolidations, including GAAP adjustments.
Experience of dealing with External Auditor requests.
Highly proficient with Microsoft Excel (complex formula, VBA, macros and pivot tables) and proficient with other Microsoft Office applications.
Experience of working in different ERP systems and system migrations.
Complex analytic problem solving and project management skills. Independent and self-starter with a "can-do" attitude
EPIC JOB + EPIC BENEFITS = EPIC LIFE
We pay 100% for benefits except for PMI (for dependents). Our current benefits package includes pension, private medical insurance, health care cash plan, dental insurance, disability and life insurance, critical illness, cycle to work scheme, flu shots, health checks, and meals. We also offer a robust mental well-being program through Modern Health, which provides free therapy and coaching for employees & dependents.
ABOUT US
Epic Games spans across 19 countries with 55 studios and 4,500+ employees globally. For over 25 years, we've been making award-winning games and engine technology that empowers others to make visually stunning games and 3D content that bring environments to life like never before. Epic's award-winning Unreal Engine technology not only provides game developers the ability to build high-fidelity, interactive experiences for PC, console, mobile, and VR, it is also a tool being embraced by content creators across a variety of industries such as media and entertainment, automotive, and architectural design. As we continue to build our Engine technology and develop remarkable games, we strive to build teams of world-class talent.
Like what you hear? Come be a part of something Epic!
Epic Games deeply values diverse teams and an inclusive work culture, and we are proud to be an Equal Opportunity employer. Learn more about our Equal Employment Opportunity (EEO) Policy here.
Note to Recruitment Agencies: Epic does not accept any unsolicited resumes or approaches from any unauthorized third party (including recruitment or placement agencies) (i.e., a third party with whom we do not have a negotiated and validly executed agreement). We will not pay any fees to any unauthorized third party. Further details on these matters can be found here.