Appeals & Escalations Program Coordinator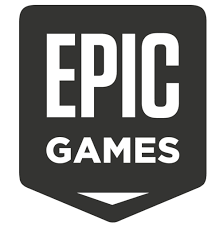 Epic Games
Operations
Cary, NC, USA
Posted on Wednesday, October 11, 2023
WHAT MAKES US EPIC?
At the core of Epic's success are talented, passionate people. Epic prides itself on creating a collaborative, welcoming, and creative environment. Whether it's building award-winning games or crafting engine technology that enables others to make visually stunning interactive experiences, we're always innovating.
Being Epic means being a part of a team that continually strives to do right by our community and users. We're constantly innovating to raise the bar of engine and game development.
TRUST AND SAFETY
What We Do
The Epic Trust and Safety team provides a safer experience for Epic users. We work across multiple products and services to improve technology and craft transparent policies so our players and users can have positive experiences on our platforms.
What You'll Do
We are looking for a dedicated Appeals and Escalation Coordinator to join our Trust and Safety team. In this individual contributor role, you'll play a key part in resolving escalated cases related to policy enforcement and content moderation, both from internal and external sources. Your focus will be on efficiently handling these cases and ensuring effective communication with stakeholders.
In this role, you will
Escalations Handling Manage the process for addressing escalated cases related to policy enforcement and content moderation. Prioritize and allocate resources for high-priority cases. Maintain regular communication with relevant parties.
Process and Planning Coordination Collaborate with Appeals and Escalation Agents in the vendor network. Foster a collaborative and supportive work environment. Help define and track key performance metrics. Analyze escalated cases to identify patterns and root causes. Assist in developing plans to address underlying problems and prevent future escalations. Work closely with various teams, including Trust and Safety, Legal, Product, and Engineering, to resolve complex cases and execute long term roadmaps. Facilitate cross-functional meetings to share insights and best practices. Act as a trusted partner for other departments.
Continuous Improvement Utilize data-driven insights to track and report on escalation trends, resolution times, and impact. Create comprehensive reports and presentations for executive leadership to drive strategic growth. Stay abreast of industry trends, best practices, and emerging technologies in trust and safety. Lead the adoption of new tools and methodologies that enhance the efficiency and effectiveness of the escalation management process.
What we're looking for
Proven experience (4+ years) in trust and safety, customer support, or a related field, with a focus on managing sensitive escalations and complex cases
Previous experience (2+ years) in strategic leadership or coordination, including senior individual contributor roles, program or product management, or in Trust and Safety or Operations consulting.
Previous experience in online safety and content moderation practices, including policy enforcement and policy consultation.
Excellent problem-solving and decision-making abilities, especially in high-pressure situations, with composure and flexibility.
Exceptional interpersonal and communication skills, with the ability to collaborate effectively with diverse teams and stakeholders, including external partners in law enforcement, non-profits, and governmental organizations.
Analytical mindset with the ability to extract insights from data and drive data-informed decisions. Working SQL knowledge a plus.
Experience working with cross-functional teams and driving alignment on strategic initiatives.
Familiarity with case management tools and technology, data analysis, and reporting.
Ability to handle sensitive and confidential information with integrity, discretion, and professionalism.
Previous customer service frontline a plus.
EPIC JOB + EPIC BENEFITS = EPIC LIFE
Our intent is to cover all things that are medically necessary and improve the quality of life. We pay 100% of the premiums for both you and your dependents. Our coverage includes Medical, Dental, a Vision HRA, Long Term Disability, Life Insurance & a 401k with competitive match. We also offer a robust mental well-being program through Modern Health, which provides free therapy and coaching for employees & dependents.
ABOUT US
Epic Games spans across 19 countries with 55 studios and 4,500+ employees globally. For over 25 years, we've been making award-winning games and engine technology that empowers others to make visually stunning games and 3D content that bring environments to life like never before. Epic's award-winning Unreal Engine technology not only provides game developers the ability to build high-fidelity, interactive experiences for PC, console, mobile, and VR, it is also a tool being embraced by content creators across a variety of industries such as media and entertainment, automotive, and architectural design. As we continue to build our Engine technology and develop remarkable games, we strive to build teams of world-class talent.
Like what you hear? Come be a part of something Epic!
Epic Games deeply values diverse teams and an inclusive work culture, and we are proud to be an Equal Opportunity employer. Learn more about our Equal Employment Opportunity (EEO) Policy here.
Note to Recruitment Agencies: Epic does not accept any unsolicited resumes or approaches from any unauthorized third party (including recruitment or placement agencies) (i.e., a third party with whom we do not have a negotiated and validly executed agreement). We will not pay any fees to any unauthorized third party. Further details on these matters can be found here.