Head / Lead of Product Design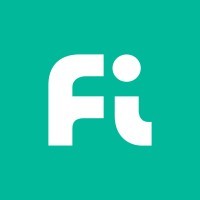 Fi
Product, Design
Bengaluru, Karnataka, India
Posted on Wednesday, February 23, 2022
About epiFi :
Who we are: Simply put, a neo-bank startup for digital natives. Our mission is to help our users demystify their finances, maximize their savings and spend intelligently. We are building a highly secure 'hub' - a savings account that offers debit cards and allows you to consolidate your finances in a single intuitive view.
Who we're looking for: Exceptional, innovative people! Passionate about delightful user experiences, clear about doing the right thing and hungry to impact millions of lives.
Why you should work with us: We are about doing the right thing always, both for our team and users. We are a positive, transparent and inclusive community celebrating success together, encouraging bias for action and individual brilliance. We are ambitious and want everyone thinking 'impact and growth'. Our office is not just fun, it is human, nimble and business-like.
With rich experience in the world's leading tech companies and banks, we deeply and equally understand both the 'fin' and 'tech' in fintech. Funded by leading global VCs, we're in pursuit of a fantastic experience for both our consumers and colleagues.
What this role is about :
We are looking for an exceptional design leader, who thrive in thinking through complex systems and delivering solutions that seamlessly nudge users to doing things differently and also manage the team of our rockstar designers!
Research is at the core of our solutions with a key emphasis on how data is synthesised into an actionable feature. The team will work closely with other designers, user researchers, engineers and product managers throughout the design process—from creating user flows and wireframes to building user interface mockups and prototypes.
What are we looking for in the ideal candidate :
Demonstrated ability to lead teams and work cross-functionally in a highly collaborative but fast, changing and ambiguous environment.
Understands the consumer through past experiences, research, and market data and ensures laser focus on the consumer during product development.
You care about design all the way from a strategic level down to design details and getting the pixels right. You're familiar with native mobile patterns and have opinions about when to use them, when to break them.
You're product-minded and intensely customer-focused, able to think out of the box and on your feet.
Passion for shipping consumer-facing high-quality products. Launched features/products to external customers (either B2C or B2B).
Ability to understand and evaluate complex engineering systems and suggest creative solutions by collaborating closely with engineering.
Excellent product design skills with solid experience in creating wireframes, storyboards, user flows and process flows
Intuitive but data-driven combining power of analytics and heuristics with innovative customer validation techniques
Ability to marshall consensus and sell product vision both internally and externally.
You should apply if :
You have at least 12+yrs of design experience with at least 2+ years in B2C mobile apps and at least 3+yrs in managing teams.
Proficiency with UX and design tools (e.g., Figma, Sketch, InVision, Adobe suite)
You have experience with, or knowledge of, Interactive cross-platform prototyping (e.g., Framer, ProtoPie.io, Flinto) and 3D design and animation (e.g., cinema4D, after effects)
You have proven product design skills with solid experience about shipping consumer-facing high-quality products and have launched features/products to external customers (preferably B2C)
Not only can you think about the UI and UX, but also about the motion and flows between interactions
You have a deep understanding of design systems and tightly incorporate research in your everyday process
You envision how people experience products and bring that vision to life in a way that feels inspired, refined and even magical
You will take on complex tasks and transform them into intuitive, accessible and easy-to-use designs for billions of people around the world—from the first-time user to the sophisticated expert
You will anticipate what our users need, advocate for them and ensure that the final product surprises and delights them
Selection Process : Once shortlisted, we will reach out and reach out to schedule 3-4 rounds of video interviews with leadership & key stakeholders.
An assignment is a mandatory step in the selection process which could be the first step or we might include the assignment after few rounds.
We are currently functioning remote and can work from anywhere. We will continue to be remote till it is safe for everyone to return to work & we fully reopen our office in Bangalore.
We aspire to create an inclusive culture of diverse people not just because it's the right thing to do but because heterogeneity inspires us and is more fun! We employ people solely on merit and do not discriminate against any employee or applicant because of race, creed, color, religion, gender, sexual orientation, gender identity/expression, national origin, disability, age, genetic information, marital status, pregnancy or related condition (including breastfeeding), or any other basis protected by law.