Legal Counsel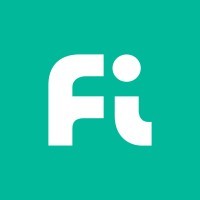 Fi
Legal
Bengaluru, Karnataka, India
Posted on Tuesday, November 15, 2022
About epiFi
Who we are:
Simply put, a neo-bank startup for digital natives. Our mission is to help our users demystify their finances, maximize their savings and spend intelligently. We are building a highly secure 'hub' - a savings account that offers debit cards and allows you to consolidate your finances in a single intuitive view.
Who we're looking for:
Exceptional, innovative people! Passionate about delightful user experiences, clear about doing the right thing and hungry to impact millions of lives.
Why you should work with us:
We are about doing the right thing always, both for our team and users. We are a positive, transparent and inclusive community celebrating success together, encouraging bias for action and individual brilliance. We are ambitious and want everyone thinking 'impact and growth'. Our office is not just fun, it is human, nimble and
business-like.With
rich experience in the world's leading tech companies and banks, we deeply and equally understand both the 'fin' and 'tech' in fintech. Funded by leading
global VCs, we're in pursuit of a fantastic experience for both our consumers and colleagues.
What this role is about:
We are looking for a "Legal Consel" to support the rapidly growing team at epiFi in India. You will be part of our core legal team that manages all things corporate governance and compliance, negotiate commercial agreements, handle transactions, and work on special projects and other matters unique to a fast growing, well-funded startup.
We are seeking a highly motivated, self-starter who enjoys working in a dynamic, fast-paced and collaborative environment. This work involves a lot of "doing" versus "managing." We need an all-star attorney who is excited to "roll up his or her sleeves" with drafting agreements and policies while also providing strategic advice
You should apply if :
At least 4 to 7 years of experience with a reputable Law Firm or in the legal department of a large multinational corporation.
Experience and proficiency in general commercial and litigation management.
Excellent written and verbal communication, exhibit good judgment & Integrity;
Self-starter with strong drive for results and strong sense of ownership;
Collaboration skills and ability to drive projects forward to conclusion;
Aptitude to enthusiastically engage with colleagues and business partners to maintain appropriate ethical, legal and compliance standards;
Ability to influence other partners, without having direct reporting line;
Willingness to make decisions and, where necessary, challenge business partners;
Strong communication skills including the ability to build, manage and hold/keep privilege / sensitive communications
Working at Fi
At Fi, you learn on the job. You'll be surrounded by some very smart people from different backgrounds, who are happy to work with you to help you do your job better.
We don't have a classic hierarchical structure full of red tapes and bureaucratic titles. You're on a first-name basis with everyone from Day One. We're all good at what we do, and we respect that.
Boundaries are respected. We don't do WhatsApp or phone calls. Everything runs on Slack and GMeet, so you have your personal time and space away from your work laptop when you need it.
Fi is not a remote-work company. We believe in collaborating together in a physical office space. We are a young company with an evolving culture, and working in person with each other is key at this point. We are located in Bangalore.
We love to disagree respectfully. We work across functional boundaries, and nobody is too wise. This industry evolves every single day, and healthy debate is the only way to keep pace with change.
We aspire to create an inclusive culture of diverse people not just because it's the right thing to do but because heterogeneity inspires us and is more fun! We employ people solely on merit and do not discriminate against any employee or applicant because of race, creed, color, religion, gender, sexual orientation, gender identity/expression, national origin, disability, age, genetic information, marital status, pregnancy or related condition (including breastfeeding), or any other basis protected by law.