Relationship Manager : Salary Account (Acquisition)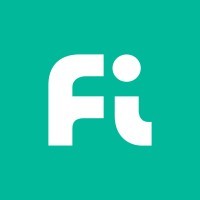 Fi
Customer Service
Bengaluru, Karnataka, India
Posted on Friday, November 25, 2022
About epiFi
Who we are: Simply put, a neo-banking startup for digital natives. Our mission is to help our users demystify their finances, maximize their savings and spend intelligently. We are building a highly secure - hub- - a savings account that allows you to consolidate your finances in a single intuitive view.
Why you should work with us: We are about doing the right thing always, both for our team and users. We are a positive, transparent and inclusive community celebrating success together, encouraging bias for action and individual brilliance. We are ambitious and want everyone thinking - impact and growth- . Our office is not just fun, it is human, nimble and business-like.
With rich experience in the world's leading tech companies and banks, we deeply and equally understand both the - fin- and - tech- in fintech. Funded by leading global VCs, we- re in pursuit of a fantastic experience for both our consumers and colleagues.
Who are we looking for: Exceptional, innovative people! Passionate about delightful user experiences, clear about doing the right thing and hungry to impact millions of lives.
What is this role about :
As part of the BD & Partnership team, you will be part of the very first team of Relationship Managers for the "Corporate Salary Accounts" program. You will build & preserve trusting relationships with corporate clients to expand our Salary program.
Responsibilities:
Acquire new Corporate relationships and open Salary Accounts of their employees via B2B channel & have strong network / client list.
Ability to leverage network or other channels to identify and qualify new leads.
You will spearhead complete onboarding & activation of corporate employees
Develops trust relationships with a portfolio of Key corporates assigned to the team and him.
Expected to expand the relationship with existing customers / corporates with engagement activities & other strategies.
You will be responsible for account opening issues in coordination with the internal support team, customer service teams.
Required Skills :
2+ years of mandatory lead gen experience
Comfortable with generating own leads and creating awareness
End to end ownership of the relationship post acquisition
Sales Enthusiast & a go-getter attitude, with no inhibitions about traveling
Comfortable with ambiguity
Excellent written and verbal communication skills
Any Bachelor's / master's degree
Previous banking-related experience is preferred
Mandatory experience in Corporate Salary account acquisition.
We aspire to create an inclusive culture of diverse people not just because it's the right thing to do but because heterogeneity inspires us and is more fun! We employ people solely on merit and do not discriminate against any employee or applicant because of race, creed, color, religion, gender, sexual orientation, gender identity/expression, national origin, disability, age, genetic information, marital status, pregnancy or related condition (including breastfeeding), or any other basis protected by law.