Risk - Transaction Monitoring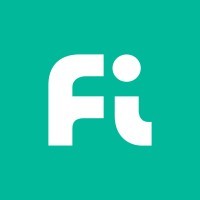 Fi
Bengaluru, Karnataka, India
Posted on Friday, December 2, 2022
About epiFi
Who we are: Simply put, a neo-banking startup for digital natives. Our mission is to help our users demystify their finances, maximize their savings and spend intelligently. We are building a highly secure - hub- - a savings account that allows you to consolidate your finances in a single intuitive view.
Who we- re looking for: Exceptional, innovative people! Passionate about delightful user experiences, clear about doing the right thing and hungry to impact millions of lives.
Why you should work with us: We are about doing the right thing always, both for our team and users. We are a positive, transparent and inclusive community celebrating success together, encouraging bias for action and individual brilliance. We are ambitious and want everyone thinking - impact and growth- . Our office is not just fun, it is human, nimble and business-like.
With rich experience in the world's leading tech companies and banks, we deeply and equally understand both the - fin- and - tech- in fintech. Funded by leading global VCs, we- re in pursuit of a fantastic experience for both our consumers and colleagues.
At epiFi you will :
Good knowledge of provisions of AML and Fraud laws, directives, regulations and otherwise standards applicable to subject persons and knowledge of upcoming regulation of virtual currency policies is a strong plus;
Interpret evidence from internal and external tools and systems to determine the legitimacy of customer behavior across multiple products.
Review data from systems and follow client procedures to investigate, decide, and document transaction monitoring alerts
Monitoring and documentation of unusual activity or AML flags
Perform required tasks per regulations, business policy and procedures as per SOP
Demonstrated ability to conduct research, work independently and make complex investigations decisions with little or no guidance within the ambit of workflow/procedure
Any general administration and ancillary activities as may be required and related to the above functions in accordance with the business requirements of the Company.
You should apply if you :
Bachelor's degree from an accredited institution;Proven experience and knowledge in Anti-Money Laundering regulations, Transaction Monitoring and Fraud Investigation.
1 -5 years experience in risk, compliance, legal or regulatory functions.
Strong technical communication and interpersonal skills.
Demonstrated ability to effectively communicate complex topics to non-expert audiences and ability to liaise with and influence stakeholders across the organisation
Ability to apply expertise and technology in data analysesGood understanding of MS Word and ExcelShould be flexible working over weekends
AML Certification - IIBF, V skill, CAMS, ACFE (desirable)