Policy Manager (Cards,PL)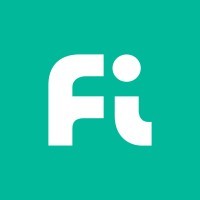 Fi
Bengaluru, Karnataka, India
Posted on Tuesday, February 28, 2023
About Fi Money:
Who we are: Simply put, a neo- banking startup for digital natives. Our mission is to help our users demystify their finances, maximize their savings, borrow efficiently and spend intelligently. We have built a highly secure hub, a savings account that allows you to consolidate your finances in a single intuitive view.
Who we are looking for: Exceptional, innovative people! Passionate about delightful user experiences, clear about doing the right thing and hungry to impact millions of lives.
Why you should work with us: We are about doing the right thing always, both for our team and users. We are a positive, transparent and inclusive community celebrating success together, encouraging bias for action and individual brilliance.
What this role is about:
This is a credit policy role within the consumer lending team. It includes all the aspects of creating, monitoring and revising credit policies. The work includes working with a gamut of internal teams along with the external lending partners and covers unsecured loans viz. Credit Cards and PLs.
Responsibilities include the following where you will:
- Manage the policy, processes and underwriters involved in the consumer lending portfolio.
- Perform portfolio performance monitoring through a structured early warning mechanism with sharp focus on the analytical insights to identify risks/opportunities and recommend relevant actions. Design & manage MIS reporting supporting this.
- Work closely Credit Risk analytics team to analyze the underwriting models developed by them and give feedback based on the insights from execution of those models
- Be on top of the changes and expectations coming from legal/regulatory requirements, business strategies, market environment and portfolio performance.
- Ensure adherence to RBI Guidelines and compliance while framing the policies.
- Collaborate with product managers, credit operations team and collection team to implement the policies for successful implementation.
- Display tight partnership with the external lending partners to implement key credit policy criteria.
- Execute action plans arising from Risk & Control Self- Assessments, credit, operational and distribution risks, regulatory inspections.
- Automation of Credit Policies to ensure no/minimal manual Intervention in assessing the creditworthiness
- Working on standardization of policies and processes. Train the credit operations team in terms of policy adherence.
- Identifying technological solutions to improve existing processes and overall portfolio management functions
Some ideal things to have for applying for this role:
- To frame the credit card policy framework (acquisition and account management policies), processes and workflow, assist in growth of the credit card business in India.
- Support implementation of credit decision module on Credit cards technology platform.
- Closely monitor the underwriting procedures & logic behind deriving the credit worthiness and alignment with Operations, Fraud control & Authorizations team.
- Understanding the journey, identifying the set of information available with the channel partner and requisitioning the set of data to be provided at time of application
- Monitor the implementation of policy, UAT and production test run of policy and clear the bottlenecks, if any for a typical loan originations process.
This is a Full Time role based in Bangalore ( and work from office)