Product Analytics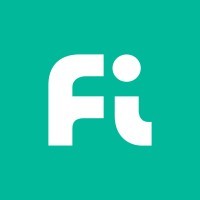 Fi
Product, Data Science
Bengaluru, Karnataka, India
Posted on Thursday, September 23, 2021
About epiFi
Who we are:
Fi is a money management app that listens to your needs, understands your wants, and gently nudges you to achieve your financial goals. On the inside, we're a deep-tech startup that's building a highly innovative and secure financial hub for a digital-first generation.
Who we're looking for: Exceptional, innovative people! Passionate about delightful user experiences, clear about doing the right thing and hungry to impact millions of lives.
Why you should work with us: We are about doing the right thing always, both for our team and our users. We are a positive, transparent and inclusive community, celebrating success together, encouraging bias for action and individual brilliance. We are ambitious and want everyone thinking 'impact and growth'. Our office is not just fun, it is human, nimble and business-like. With rich experience in the world's leading tech companies and banks, we deeply understand both the 'fin' and 'tech' in fintech. Funded by leading global VCs, we're in pursuit of a fantastic experience for both our users and colleagues.
What we're looking for:
Data is central to decision-making at Fi and our analysts play a major role in driving strategic decisions. Teams across functions from product and finance to tech and marketing collaborate with our analysts for insights to make informed decisions. Analysts at Fi work with data to craft compelling narratives towards decisions that take the product to the next level. We're all about the pursuit of making more intelligent and faster decisions at Fi through analytics. We take this endeavour very seriously while having fun creating value for ourselves and the organisation.
How is analytics different at Fi:
Starting with the founding team, we're a data-oriented tribe that believes deeply in your craft. We look at Analytics as both art and science coming together to create impact.
We have a structured approach to analytics that enables our analysts to index on building comprehensive and forward-thinking solutions rather than solving one problem at a time.
Analysts gain experience across product, tech, business and marketing functions. The analytics journey begins when product or business looks for guidance. Analysts partner with other teams to guide this journey to conclusion.
We are constantly working to build frameworks of problem solving in addition to building in-house capabilities through tools and automation.
Analysts work on a rich data ecosystem, supported by a full-fledged Data Engineering team that collaborates with analysts to build high-performance solutions, think Data 'Products'.
Analysts are sought after by teams across functions for their insights to help shape product and user experience.
Analysts take end-to-end ownership of projects, from building visibility on various metrics to achieving business outcomes.
We aspire to be the most fun and impact-making team within the organisation through our thought leadership, actions and communication.
Some ideal things to have:
A passion for analytics, a love of what it is - tough, intriguing, never dull, always intellectually challenging and constantly demanding that you expand your skill set
Strong in first principle-thinking and applying analytics to real-life business problems
Experience is a spectrum and we are open to a wide range of relevant experience (1-5 years) to tackle a wide range of challenges and expectations
Can maintain a clear style of communication and is able to coordinate with people from different teams and backgrounds. Effective storyteller with the ability to connect the dots and explain the crux of a situation to the stakeholders
Ability to self-manage priorities and deliverables while working in a fast-paced, startup environment
A solid understanding of data structures and expertise with statistical data analysis such as linear models, multivariate analysis, stochastic models, sampling methods as well as scenario-based sensitivity analyses
Experience with one or more data programming languages (Python, R, SQL) and one or more visualization tool (Tableau, PowerBI, Qlikview, D3.Js)Conduct every analysis with speed, quality and reliability
We would also love to see :
A passion where compounding is shown (need not be only career-related), participation in crowd source challenges, explorer side of life outside the world of data.
A keen interest in financial services and a passion for shipping high-quality consumer-facing products.
Belief and comprehension about the power of analytics as not just a support function but also as an enabling charter that deserves a front seat vision
Working at Fi :
At Fi, you learn on the job. You'll be surrounded by some very smart people from different backgrounds, who are happy to help you do your job better.
We don't have a classic hierarchical structure full of red tape and bureaucratic titles. You're on a first-name basis with everyone from day one. We're all good at what we do, and we respect that.
Boundaries are respected. We don't do WhatsApp or phone calls. Everything runs on Slack and GMeet, so you have your personal time and space away from your work laptop when you need it.
Fi is not a remote-work company. We are located in Bangalore. We believe in collaborating together in a physical office space. We are a young company with an evolving culture and working in person with each other is key at this point.
We love to disagree respectfully. We work across functional boundaries, and nobody is too wise. This industry evolves every single day, and healthy debate is the only way to keep pace with change.
We strive to adhere to our core values: Do the right thing always, We over me, Being curious, On the mark get set go.
Selection process logistics & timelines :
Once we have your application, our Talent team will review and reach out if we find your profile/portfolio suited for the current requirements.
Expect at least 3 rounds to assess your articulation & communication, general aptitude, attitude and team fitment. You will be quizzed for your role-related knowledge and general cognitive ability.
We aspire to create an inclusive culture of diverse people not just because it's the right thing to do but because heterogeneity inspires us and is more fun! We employ people solely on merit and do not discriminate against any employee or applicant because of race, creed, color, religion, gender, sexual orientation, gender identity/expression, national origin, disability, age, genetic information, marital status, pregnancy or related condition (including breastfeeding), or any other basis protected by law.