🧭 Quality Assurance Supervisor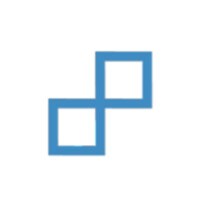 Infinitus Systems
People & HR, Operations, Quality Assurance
San Francisco, CA, USA
Posted on Thursday, May 11, 2023
We are looking for a Quality Assurance Supervisor to lead and manage a team of 10-15 people. The right candidate will be a passionate people leader who has experience hiring, coaching, managing performance, and developing people. The role requires a leader with a results oriented approach who can make working in a fast-paced, outcomes-driven environment fun. The role will focus on employee engagement, call quality, and operational efficiency.
At Infinitus you will:
Identify areas for process improvement and work with other departments to implement and communicate changes as needed based on performance trending.
Develop action plans to drive improvement and work with the Data Team to provide baseline statistics and reporting showing the effectiveness of action plans.
Supervise, lead, monitor, evaluate, and performance manage Team Lead and QA Auditor performance for consistency in adherence to performance standards and provide direct feedback regarding their performance, behavior, attendance and compliance with product and organizational requirements.
Lead calibration/training sessions and support New Hire and ongoing QA training initiatives.
Make recommendations to Quality Leadership regarding the development of policies and procedures; identify and implement process efficiencies; identify trends and continuing education opportunities.
Implement a clear quality strategy with scalable processes, tools, systems, and SOPs that allow effective and efficient quality monitoring.
Supervise, monitor, track, and maintain records for Quality Assurance and corrective actions to ensure compliance.
Partner with Learning & Development to create quality new hire training and continuous improvement training based on proven adult learning techniques including ADDIE, Rapid Course Development, and Adult Learning Theory.
Assess quality issues, conduct root cause analysis, recommend insights, develop improvement plans, and collaborate with the operations team and other support departments to improve the organization's overall quality performance.
Proactively identify opportunities and coordinate with different functions - Operations, Queue Management, WFM, HR, Data Team, Engineering, ICE, and Vendor Partners toward quality and process improvement.
Ensure department compliance with all product requirements, organizational and department policies, including compliance training.
Work with Managers, Supervisors, Team Leads and Vendor Partners to ensure that quality standards are met across the organization.
Take a percentage of calls every month to ensure understanding of Infinitus' products and services.
Support Infinitus values and culture in order to continue to make this a great place to work!™
We are looking for someone who:
Is a passionate people leader who takes pride in helping others succeed.
Is a creative problem solver that proactively takes initiative and has a proven track record for getting things done.
Has proven experience as a Contact Center Quality Assurance Supervisor or similar supervisory position.
Has experience hiring and developing new employees.
Works well with leadership, co-workers, and team members to ensure that the organization meets its goals.
Produces consistent work and applies company policies and business strategies when making decisions.
Takes responsibility and demonstrates initiative for resolving problems and works diligently in order to find the most effective solutions when problems occur.
Has excellent communication and listening skills and can field questions with concise, well-constructed responses.
Nice to have:
An associates degree or higher
Background in Lean Six Sigma, or similar
What we can offer you:
Competitive salary
401(k)
A great company culture with a strong emphasis on diversity, equity and inclusion
At Infinitus, we encourage all team members to take ownership over technical and product decisions, closely interact with users to collect feedback, and contribute to a thoughtful and dynamic team culture.
Infinitus Systems, Inc. is an early stage startup building a voice automation platform to enable businesses to communicate with each other efficiently. Infinitus has raised $51.4M to date and is backed by Kleiner Perkins, Coatue Management and Google Ventures. Healthcare is one of the biggest contributors to the US GDP and we are on a mission to reduce the complexity and spend on healthcare backoffices. At Infinitus, you will have a unique perspective on the development of cutting edge technology while working with major players across the healthcare industry in the US.
Infinitus is made up of engineers, product managers, AI trainers, and operations specialists who collaborate on all kinds of projects. We not only encourage each other to do our best work, we also share our pet pictures, our favorite recipes, and stories from our vacations.
At Infinitus Systems, we are committed to providing an environment of mutual respect where equal employment opportunities are available to all applicants and teammates without regard to race, color, religion, sex, pregnancy (including childbirth, lactation and related medical conditions), national origin, age, physical and mental disability, marital status, sexual orientation, gender identity, gender expression, genetic information (including characteristics and testing), military and veteran status, and any other characteristic protected by applicable law. Infinitus Systems believes that diversity and inclusion among our teammates is critical to our success as a global company, and we seek to recruit, develop and retain the most talented people from a diverse candidate pool.