👋 General Application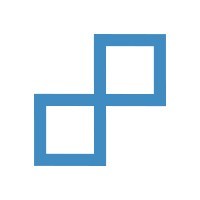 Infinitus Systems
San Francisco, CA, USA
Posted on Wednesday, June 16, 2021
Infinitus Systems is an Artificial Intelligence platform making healthcare operations a breeze. It allows business communications to be automated while people deepen human connection. At Infinitus, we encourage all team members to take ownership of their work, closely interact with others to collect feedback, and contribute to a thoughtful and dynamic team culture.
Today, we are a small and productive team with a diverse team of people who are passionate about changing healthcare for the better. We are well funded, with recent backing from top-tier VCs and many of the best angel investors in the industry. As we grow, we are looking to add a few extraordinary people to our team. If you think you would be a good fit, please let us know!
You are welcome to submit your resume for consideration via the General Application and if we have a position that fits your skills, we will get in touch. If you are interested in a specific posted position, please apply directly to the appropriate role.
As an early team member at Infinitus, you will be a critical voice and have significant influence over the direction of the company. If you think you might be a good fit for our team, please apply.
Infinitus Systems, Inc. is an early stage startup building a voice automation platform to enable businesses to communicate with each other efficiently. Infinitus has raised $51.4M to date and is backed by Kleiner Perkins, Coatue Management and Google Ventures. Healthcare is one of the biggest contributors to the US GDP and we are on a mission to reduce the complexity and spend on healthcare backoffices. At Infinitus, you will have a unique perspective on the development of cutting edge technology while working with major players across the healthcare industry in the US.
Infinitus is made up of engineers, product managers, AI trainers, and operations specialists who collaborate on all kinds of projects. We not only encourage each other to do our best work, we also share our pet pictures, our favorite recipes, and stories from our vacations.
At Infinitus Systems, we are committed to providing an environment of mutual respect where equal employment opportunities are available to all applicants and teammates without regard to race, color, religion, sex, pregnancy (including childbirth, lactation and related medical conditions), national origin, age, physical and mental disability, marital status, sexual orientation, gender identity, gender expression, genetic information (including characteristics and testing), military and veteran status, and any other characteristic protected by applicable law. Infinitus Systems believes that diversity and inclusion among our teammates is critical to our success as a global company, and we seek to recruit, develop and retain the most talented people from a diverse candidate pool.