Vice President of Sales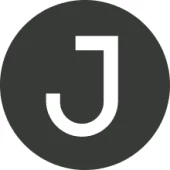 JuneHomes
Sales & Business Development
Attiki, Athens 104 45, Greece
Posted on Wednesday, September 6, 2023
Summary: VP of Sales in a fast-growing well capitalized US startup headquartered in New York City. This role will oversee a team of 40+ sales people in our Athens office. Our sales team virtually leases apartments located in the U.S. to American and international renters through online communications with inbound tenant leads, virtual apartment tours, and tenant applications approvals.
History: June is a sustainable business with 150+ employees. Currently we operate a portfolio of $1.5 Billion of real estate comprising 3,000+ units across 11 US markets. We have raised over $70M in venture capital from leading U.S. investors including Softbank, Quiet Capital, FJ Labs, Altair Capital, HR Capital, Demi Lovato, TQ ventures and many others.
Role/responsibilities:
Lead and motivate a 50+ people english speaking sales team located in Athens, Greece
Develop, train and lead a team of sales managers to drive accountability and high levels of productivity from the sales teams.
Leverage B2C inbound sales best practices to build SOP's, procedures and policies for a high functioning sales org
Create innovative business practices and processes to increase sales conversion from lead to renter through better communications, video calls and sales tactics (e.g. sense of urgency, overcoming objections, value positioning)
Analyze sales data (e.g. individual and team performance metrics, funnel conversion, activity, loss %) to identify biggest opportunities for improvement
Maintain a high level of sales quality. Conduct trainings, oversee QA of sales communications with prospective renters, improve feedback look and evaluation processes
Manage sales plan, quotas, incentive plans, and KPI's for the team
Leverage data and operational information to propose and lead key initiatives
Report to and work closely with CEO on sales vision, strategies, and monthly/quarterly plans
Collaborate with marketing and analytics to create highly effective marketing campaigns and tools (remarketing/CRM etc.)
Closely work with product and engineering teams in developing best tools for sales agents e.g. implementation of Chat GPT for top of the funnel prospect lead communications.
Requirements:
Fluency in English
Based in Athens
Multiple years of experience leading a sales org of 20+ people
Record of achieving and exceeding department / company wide ambitious sales goals and KPIs
Experience implementing sales best practices and frameworks
High energy and motivation
Team player with collaborative business approach
Effective and values driven leadership style
Thrives in a fast paced startup environment
This role will report to the CEO
Benefits:
Competitive salary adjusted to your skills & experience.
Employee Stock options in a highly attractive U.S. company
Annual bonus
Health insurance and other benefits
Office space in a top neighborhood of Athens
Annual paid vacation days in compliance with Greece labor law
Opportunity to be on the executive/leadership team in a high functioning fast growing international team
More information about June:
https://techcrunch.com/2021/09/22/softbank-and-demi-lovato-back-june-homes-a-proptech-startup-emerging-from-stealth-with-50m-in-funding/
https://www.businessinsider.com/june-homes-used-pitch-deck-to-raise-money-from-softbank-2021-9?r=US&IR=T
https://www.foxbusiness.com/video/6273900933001
For any questions please reach out to me at dimitra.alexandridou@junehomes.com