KYC/EDD Specialist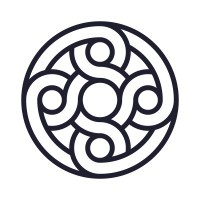 Mercury Technologies
San Francisco, CA, USA · Portland, OR, USA · New York, NY, USA · Remote
Posted on Tuesday, July 11, 2023
Mercury is building a complete finance stack for startups. We're looking to hire a KYC / Enhanced Due Diligence (EDD) Specialist to adjudicate risk triggers, partner EDD requests and provide ongoing risk support for customer accounts during the account lifecycle.
As a KYC/EDD Specialist, you'll be responsible for handling limit request increases, gathering transaction information to respond to EDD requests from partners, managing the account balance reconciliation process, responding to general risk questions, escalating to the appropriate investigations teams, when needed, and reviewing risk alerts related to sanctions, high risk transactions/accounts or partner referrals to determine if the activity falls within Mercury's risk appetite. You will have direct responsibility for quickly processing customer and partner requests, with minimal impact to applicants and customers, while protecting Mercury from potential violations and reputational risk. You will report directly to the KYC/EDD Lead and will be supported by a highly functional Risk team.
Here are some things you'll do on the job:
Respond to limit request increases from high and moderate risk users, while reviewing account and transactional activity, to determine if aligned with expected account usage
Maintain a positive user experience, while mitigating any potential fraud loss or risk to Mercury
Be proactive in utilizing tools available to research and gather EDD, as requested by partners, reaching out to customers to obtain additional information in the least disruptive manner, as needed
Escalate potentially suspicious and/or fraudulent activity to the Investigations Team for further review
Respond to Risk support requests in the mailbox and Slack channels, related to limit increases, and other non-fraud account operations inquiries
Assist in conducting KYC refreshes for existing customers to ensure their information remains up to date
Minimize Mercury's sanctions exposure and reputational risk through the review and adjudication of sanctions, PEP, and Adverse Media alerts
Manage a high-volume caseload within service level agreements and with critical attention to detail
Document rationale for alert decisions with supporting documentation
Identify opportunities to reduce unnecessary volumes through false positive rule proposals
Remain up to date on AML and sanctions regulations and procedures
You should:
Be a highly motivated self-starter, comfortable working within a high risk environment under minimal supervision
Be accountable for accuracy of information gathered while maintaining quality control standards
Have experience and/or academic knowledge of Office of Foreign Assets Control ("OFAC"), foreign sanctions such as EU/UN, PEP, Adverse Media, and other AML Watch List types
Delight in providing an exceptional customer experience
Work with efficiency and focus
Write with clarity and purpose
Prioritize requests and keep track of follow-ups
Manage relationships with external parties with confidence and kindness
Love problem solving and making teams, products, and processes more efficient
Have some product sense and knowledge of banking products such as ACH, International Wires, SWIFT, checks, and debit cards
Be curious about the US banking system, startups, and ecommerce companies
The total rewards package at Mercury includes base salary, equity (stock options), and benefits.
Our salary and equity ranges are highly competitive within the SaaS and fintech industry and are updated regularly using the most reliable compensation survey data for our industry. New hire offers are made based on a candidate's experience, expertise, geographic location, and internal pay equity relative to peers.
Our target new hire base salary ranges for this role are the following:
US employees in New York City, Los Angeles, Seattle, or the San Francisco Bay Area: $90,900 - $106,900 USD
US employees outside of New York City, Los Angeles, Seattle, or the San Francisco Bay Area: $81,800 - $96,200 USD
Canadian employees (any location): CAD 82,700 - 97,300
#LI-DNI