Banking Partnerships Lead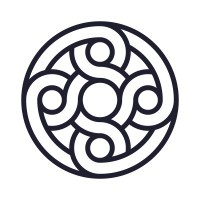 Mercury Technologies
Sales & Business Development
San Francisco, CA, USA · Portland, OR, USA · New York, NY, USA · Remote
Posted on Wednesday, September 13, 2023
Mercury is building a whole stack of financial tools for startups. We work hard to create dashboards with thought and simplicity. You can check out our demo dashboard at www.demo.mercury.com.
Underneath all our products is a massive web of partners that users don't see, that require significant product and process investment. That's where the Financial Partnerships team comes in. The Financial Partnership team maintains our external relationships and streamlines our collective workflows to keep customers, partners, and Mercury employees happy.
As the banking lead for this team, you'll work to keep our network of partners running like a well oiled machine - this will include a mix of operations, product thinking, and relationship building. You'll be the connection between our product teams and external partners, advocating for the most efficient process possible and removing roadblocks so our designers and engineers can build with the freedom to dream big.
This is a sales & technical role that requires partnership with product managers and engineers to translate their requirements onto the existing capabilities of our banking partners. You will work within a complex ecosystem of domestic and international banking networks to quickly identify issues, define solutions, and communicate across teams. You will collaborate with product development with insights into the constraints and capabilities of our partners. You will build and foster excellent relationships with our partners as an account manager would do for their top clients.
Secure, reliable, thoughtful, and (perhaps) magical, is how a user should describe banking on Mercury. Your job is to build and maintain a team that ensures our partners can live up to this description.
As part of the journey, we would expect you to:
Be the driving force behind our relationships with our Bank Partners
Sell the impact and value of being a partner to Mercury, while negotiating the best returns/outcomes for Mercury
Maintain the direct escalation pathways with partner leaders and executives
Be the internal expert on the Banking ecosystem and build our knowledge base on how this system works
Monitor partner health and consistency and hold partners accountable to SLAs
Work closely with Legal and Finance to negotiate new contracts with our bank partners and help manage revenue
Manage new partner selection and ecosystem expansion
Execute new projects in partnership with the Mercury stakeholder, leading the completion of partner applications, approvals, and configurations needed to launch, scale or expand
Unblock internal teams wherever possible and advocate for Mercury's roadmap to drive efficiency for internal teams
Clearly communicate the compliance, regulatory, and technical products of Mercury accurately in order to liaison between product teams and win over external partners
Some things that might make you successful in a role like this:
Have a BA/BS or something you feel is equivalent
Have 5+ years of relevant banking/payment operations experience
Be an excellent communicator both internally and externally and a highly organized project manager
Consistently exercise empathy
Have a strong product sense
Be technically inclined or comfortable enough with technical concepts to interface between technical teams inside and outside of Mercury
Enjoy thinking about how to automate as much of your job as possible
Stay calm and collected while working on ten things at once
Exercise creativity while working within difficult constraints
Think of our customers first, always approaching problems from our customer perspective
Be able to simplify complex systems and problems into manageable steps
The total rewards package at Mercury includes base salary, equity (stock options), and benefits.
Our salary and equity ranges are highly competitive within the SaaS and fintech industry and are updated regularly using the most reliable compensation survey data for our industry. New hire offers are made based on a candidate's experience, expertise, geographic location, and internal pay equity relative to peers.
Our target new hire base salary ranges for this role are the following:
US employees in New York City, Seattle, Los Angeles or San Francisco: $209,800 - $246,800 USD
US employees outside of New York City, Seattle, Los Angeles or San Francisco: $188,800 - $222,100 USD
Canadian employees (any location): CAD 190,900 - 224,600
Mercury is a financial technology company, not a bank. Banking services provided by Choice Financial Group and Evolve Bank & Trust, Members FDIC.
#LI-DNI