VP of Compliance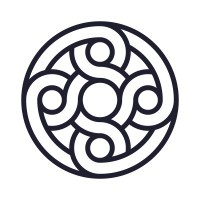 Mercury Technologies
Legal
San Francisco, CA, USA · Portland, OR, USA · New York, NY, USA · Remote
Posted on Monday, September 25, 2023
Have you ever stood on the edge of a cliff and felt an inexplicable urge to leap?
The French call this phenomenon l'appel du vide. The call of the void.
More scientifically, this impulse has been studied and is referred to as the "high places phenomenon." Neuroscientists tell us that the fleeting impulse actually results from safety signals firing in the brain. In other words, the call of the void is actually the human mind protecting its host – a reaffirmation of the innate human will to survive.
Compliance can serve a similar function at high-growth technologies – protecting the company through phases of growth and exploration, and also reaffirming the company's will to live. Especially in highly regulated industries, Compliance can become a critical pathway enabling the company not only to survive, but to thrive.
Mercury is an organism that is constantly growing, adapting, innovating, and evolving. Our talented team of over 500 has come together to reimagine financial services for entrepreneurs and scaling companies. That mission often requires exploring new ground, rethinking old paradigms, and sometimes approaching a precipice. Our Compliance function is the self-regulating mechanism that not only protects the company, but also helps create paths for growth and evolution.
Our team of compliance professionals is robust and talented. We are seeking someone to lead the function, helping to set a strategic, long-term vision for compliance, partnering cross-functionally across Mercury, and representing Mercury's compliance functions with partners, regulators, and other stakeholders.
In this role, you will:
Lead the compliance function at Mercury, including compliance governance, compliance advisory, and regulatory compliance.
Partner with Risk, Legal, and Product, among other teams, to help guide Mercury's growth in a highly-regulated space.
Serve as a champion and conduit for Compliance on our executive team and with our Board
Help set and drive vision for how compliance can not only help protect Mercury, but serve as a differentiator and competitive advantage.
Represent compliance with internal and external stakeholders (partners, regulators, etc.).
Take a strategic, long-term view of compliance, but still be willing to get into the weeds on specific compliance issues.
Take us to high places, safely.
You should:
Have a strategic and entrepreneurial mindset with an ability to identify emerging compliance trends and risks, ensuring we stay ahead of the curve.
Demonstrate experience leading and developing high quality teams.
Care deeply about the founders and entrepreneurs that we serve as customers, and have a strong commitment to product quality and beautiful design.
Be an excellent communicator, with the ability to break down complex requirements into easy-to-understand and practical systems.
Demonstrate solution-oriented business and compliance judgment
Be comfortable operating in a highly-regulated, rapidly evolving, and sometimes ambiguous environment.
Have a minimum of 15 years experience building and leading a compliance function at a scaling (or scaled) fintech, or at a significant financial institution.
Possess deep knowledge of BSA, AML, sanctions, and other applicable regulatory frameworks, and experience interfacing with regulators like the Fed, FDIC, and OCC.
Love collaborating with talented professionals across many disciplines - product, design, engineering, marketing, and more.
Enjoy writing off-beat job descriptions.
The total rewards package at Mercury includes base salary, equity (stock options), and benefits.
Our salary and equity ranges are highly competitive within the SaaS and fintech industry and are updated regularly using the most reliable compensation survey data for our industry. New hire offers are made based on a candidate's experience, expertise, geographic location, and internal pay equity relative to peers.
Our target new hire base salary ranges for this role are the following:
US employees (any location): $300,000 - $340,000
#LI-KP1