Risk Investigator, AML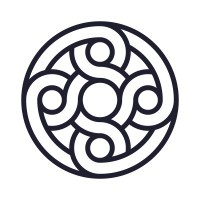 Mercury Technologies
United States · San Francisco, CA, USA · Portland, OR, USA · New York, NY, USA · Remote · San Francisco, CA, USA · Canada · Portland, OR, USA
Posted on Tuesday, October 31, 2023
We're looking to hire an AML Risk Investigator to help us with Transaction Monitoring, Financial Crime Investigations, and Case Management.
As a member of our Investigations team, you'll help handle our transaction monitoring queues while balancing an eagle eye for risk with excellent user experience. To begin with, you'll work to help make sure we have smart, risk-based monitoring in place and help build out our case management technology and processes.
You'll need to learn how a really wide range of businesses work and bring your knowledge to bear on our processes and product.
Some of this work is repetitive and requires close attention to detail, so we need someone who loves working fraud and anti-money laundering transaction queues and can tackle them with consistent focus day after day.
Here are some things you'll do on the job:
Provide input as we implement new transaction monitoring rules and tune existing ones
Review AML, and other financial crime alerts in our transaction monitoring queue and take action as needed
Contact our users for information on their account usage and transactions
Work with our partners and internal team members to review and assess information received from users
Decision user accounts as needed, including locking or closing accounts
Develop an understanding of expected activity for each type of user we work with
Document investigative findings and escalate unusual or potentially suspicious activity to our Partners for SAR consideration
Develop an unfailing eye for potential fraud or money laundering
Conduct enhanced due diligence (EDD) reviews on some of our highest risk users
Investigate tools that would make your job easier
Write clear documentation on current processes and help train future teammates
You should:
Have experience in detecting fraud, money laundering, or other financial crimes related behavior in banking, fintech, or other financial services through vendor AND in-house developed transaction monitoring rules
Be fluent in the language of bank transactions, including ACH, check, debit card, credit card, and wire transfers, both domestic and international
Understand the business banking landscape and have familiarity with international activity and ownership
Exercise empathy and understanding when communicating with users
Communicate complicated concepts with efficiency and clarity, both in speech and writing
Manage relationships with external parties with confidence and kindness
Work with efficiency and focus
Understand how to keep an organized, clean inbox
Love problem solving and making teams, product, and processes more efficient
Derive joy from customer joy
Keep track of what you're working on even when you're working on a hundred different things
Enjoy thinking about how to automate as much of your job as possible
Have a strong product sense
Be curious about the US banking system, startups, and ecommerce companies
The total rewards package at Mercury includes base salary, equity (stock options), and benefits.
Our salary and equity ranges are highly competitive within the SaaS and fintech industry and are updated regularly using the most reliable compensation survey data for our industry. New hire offers are made based on a candidate's experience, expertise, geographic location, and internal pay equity relative to peers.
Our target new hire base salary ranges for this role are the following:
US employees in the New York City or San Francisco Bay Area: $90,900 - $106,900 USD
US employees outside of the New York City or San Francisco Bay Area: 81,800 - $96,200 USD
Canadian employees (any location): CAD $82,700 - $97,300
#LI-DNI