Senior Product Manager - Payments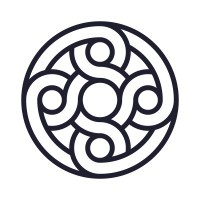 Mercury Technologies
Product
United States · San Francisco, CA, USA · Portland, OR, USA · New York, NY, USA · Remote · San Francisco, CA, USA · Canada · Portland, OR, USA
Posted on Tuesday, October 31, 2023
Second to holding money in a secure place, the quintessential tenet of a banking experience is to enable users to move money. The Payments team at Mercury is obsessively focused on improving the way we pass money through the ether. As a product manager on this team, you'll work to make payments seamless for users, enabling them to focus on running their business.
This is a technical product role that requires empathy and foresight into our users' present and future needs as they pertain to sending and receiving money. You will work within a complex ecosystem of domestic and international banking networks to quickly identify issues, define solutions, and articulate their importance and impact across teams. You will utilize your data acuity to better prioritize and justify the payments roadmap. You will collaborate across internal and external teams to jointly shape plans that lead to great payment experiences, working tirelessly to mask the "under the hood" complexities for our users.
Secure, reliable, thoughtful, and (perhaps) magical, is how a user should describe a payment made on Mercury. Your job is to help the team aspire to that description.
As part of the journey, we would expect you to:
Co-own an ambitious product roadmap for domestic and international payments from ideation to execution with design, data, and engineering.
Develop a framework for payments health with data science partnership, set KPIs that help to drive high quality decision-making.
Prioritize areas of product investment using a range of qualitative and quantitative inputs, often to make tradeoffs in a highly ambiguous environment.
Be a collaborative powerhouse across Mercury, ensuring stakeholders are brought in and aligned on the vision of Mercury payments and feels joint ownership over strategy and results.
Think through the unit economics of payments, especially as it relates to our banking partnerships strategy.
Clearly communicate technical and non-technical product specifications for payment improvements/features to enable efficiency across a wide breadth of stakeholders.
Deepen the team's understanding of how various partners enable payments on the platform and maintain a consistently great user experience across partnerships.
Identify opportunities to improve our banking services network, enabling both larger and smaller scale projects.
Drive accountability — hold yourself and others accountable in service of great work.
Ideally, you'll have some of the following qualities—but if you don't fit this mold and feel like you could do a great job, we'd love to hear from you anyway.
Some things that might make you successful in a role like this:
Have 5+ years of relevant product management experience.
Have some experience or familiarity with the banking or payments space.
Be technically inclined or comfortable enough with technical concepts to produce detailed-oriented requirements that enable your team to ship high quality features.
Be able to balance a deep technical understanding of product and partner requirements with user empathy.
Be able to take complex problems and distill them into first principles.
Be able to articulate and apply a methodical framework to help Mercury as a whole understand payment health.
The total rewards package at Mercury includes base salary, equity (stock options), and benefits.
Our salary and equity ranges are highly competitive within the SaaS and fintech industry and are updated regularly using the most reliable compensation survey data for our industry. New hire offers are made based on a candidate's experience, expertise, geographic location, and internal pay equity relative to peers.
Our target new hire base salary ranges for this role are the following:
US employees (any location): $203,100 - $238,900
Canadian employees (any location): CAD 184,800 - 217,400
Mercury is a financial technology company, not a bank. Banking services provided by Choice Financial Group and Evolve Bank & Trust, Members FDIC.
#LI-MF1