BSA/AML Officer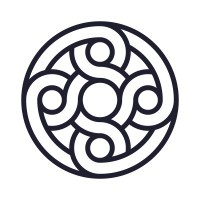 Mercury Technologies
New York, NY, USA · San Francisco, CA, USA · Portland, OR, USA · United States · Remote · San Francisco, CA, USA · Portland, OR, USA
Posted on Thursday, November 9, 2023
On June 17, 1972, five men were arrested for breaking into the Democratic National Committee Headquarters in the Watergate office building in Foggy Bottom. Though Woodward and Bernstein have since chronicled in great detail the break-in, the cover-up, and the aftermath, a little known, and less chronicled, piece of the Watergate saga is the role played by the Bank Secrecy Act, the country's first major piece of financial crime and anti-money-laundering legislation. One of the Watergate burglars, a former CIA agent, had obtained a stack of new, sequentially marked $100 bills from a bank in Miami to help finance the burglary. Investigators followed the money trail from Miami, to checks drawn on a Mexican bank, to a well-connected Minnesota businessman, to President Nixon himself. A President who had just two years earlier signed into law the Bank Secrecy Act.
Since those early dramatic years for the BSA, Congress has continued to build on this country's BSA/AML and sanctions frameworks with help from FinCEN, OFAC, and other regulators. These laws and regulations create an important bulwark, protecting the U.S. banking and financial system from being abused by burglars, crooks, terrorists, and other bad actors.
Mercury, while not a bank itself, is an important part of the U.S. financial ecosystem. Mercury provides banking services to ambitious entrepreneurs, and in so doing, must play a part in also working to root out bad actors and prevent them from accessing or abusing the U.S. financial system.
To that end, and to support our existing financial crimes program, we are hiring a BSA/AML and Sanctions Officer. This will be a senior position on our Compliance team, with exposure to our Board, senior management, and key partners and regulators.
In this role, you will:
Lead and develop Mercury's BSA/AML and Sanctions functions, including developing and implementing a holistic strategy and applicable policies, controls, and trainings
Work closely with existing operational AML and Sanctions teams, in particular on aligning policies with implementation and addressing escalations
Interface with partner financial institutions, and, if applicable, regulators, on BSA/AML/CTF and sanctions issues
Build a team of relevant subject matter experts, specifically those with experience on BSA/AML and Sanctions policy and governance, and leverage external advisors and resources as necessary
Partner with Risk, Legal, and Product, among other teams, to help guide Mercury's growth in a highly-regulated space
Serve as a champion and conduit for BSA/AML priorities across the company
Help set and drive vision for how compliance can not only help protect Mercury, but serve as a differentiator and competitive advantage.
Take a strategic, long-term view of compliance, but still be willing to get into the weeds on specific compliance matters
You should:
Have a minimum of 10-15 years experience building and overseeing BSA/AML and Sanctions governance and policy programs at a scaling (or scaled) fintech, a significant financial institution, or ideally both.
Possess deep knowledge of BSA, AML, Sanctions, and other applicable regulatory frameworks (e.g., FFIEC, SAR, CTF, FATF, etc.)
Experience interfacing with regulators like the Fed, FDIC, OCC, OFAC, and FinCEN.
Have a strategic and entrepreneurial mindset with an ability to identify emerging compliance trends and risks, ensuring we stay ahead of the curve.
Care deeply about the founders and entrepreneurs that we serve as customers, while also having a strong commitment to BSA/AML and Sanctions compliance.
Be an excellent communicator, with the ability to break down complex requirements into easy-to-understand and practical systems.
Be comfortable operating in a highly-regulated, rapidly evolving, and sometimes ambiguous environment.
Love collaborating with talented professionals across many disciplines within Mercury, from Product, Design, Engineering, Marketing, and more.
The total rewards package at Mercury includes base salary, equity (stock options), and benefits.
Our salary and equity ranges are highly competitive within the SaaS and fintech industry and are updated regularly using the most reliable compensation survey data for our industry. New hire offers are made based on a candidate's experience, expertise, geographic location, and internal pay equity relative to peers.
Our target new hire base salary ranges for this role are the following:

US employees in New York City, Los Angeles, Seattle, or the San Francisco Bay Area: $224,700 - $264,300
US employees outside of the New York City or San Francisco Bay Area: $202,200 - $237,900
Canadian employees (any location): CAD 204,500 - 240,500
#LI-KP1