Senior Internal Auditor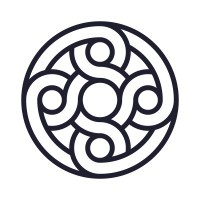 Mercury Technologies
Software Engineering
United States · San Francisco, CA, USA · Portland, OR, USA · New York, NY, USA · Remote · San Francisco, CA, USA · Canada · Portland, OR, USA
Posted on Wednesday, November 15, 2023
We're looking to hire a Senior Internal Auditor to help build out the core of our Internal Audit function at Mercury and execute on our audit plan. You'll help execute audits internally within Mercury as well as supporting audits being conducted externally by partners and third parties. Over time, you will become a subject matter expert on Mercury's operations and compliance obligations.
As part of the journey, we would expect you to:
Scope and plan internal audits across Mercury products and operations
Conduct process walkthroughs and execute audit testing to confirm the design and operational effectiveness of internal controls
Assess compliance with Mercury's compliance obligations
Socialize, document, and report audit issues identified
Collaborate with teams to develop appropriate action plans, track audit issue remediation, and conduct issue follow up testing
Other duties as assigned
Some things that might make you successful in a role like this:
Have experience scoping and planning new, complex audits
Have experience leading audit teams and coaching team members
Be comfortable conducting walkthroughs, creating audit test plans, and executing internal controls testing
Have experience working with financial services companies, and have a working knowledge of laws, regulations and risk management standards for financial services
Have experience in auditing BSA/AML/Sanctions compliance, payments (wires / ACH), and/or Card products.
Have the ability to quickly grasp and understand complex business processes
Have excellent written and verbal communication skills
Be able to manage their own schedule to ensure deadlines are met
Be a self-starter, someone who likes to innovate and think about how we can do things differently to be more efficient and effective
The total rewards package at Mercury includes base salary, equity (stock options), and benefits.
Our salary and equity ranges are highly competitive within the SaaS and fintech industry and are updated regularly using the most reliable compensation survey data for our industry. New hire offers are made based on a candidate's experience, expertise, geographic location, and internal pay equity relative to peers.
Our target new hire base salary ranges for this role are the following:
US employees in New York City, San Francisco, Los Angeles and Seattle: $126,500 - 148,800
US employees outside of New York City, San Francisco, Los Angeles and Seattle: $113,900 - 133,900
Canadian employees (any location): CAD 115,100 - 135,400
*Mercury is a financial technology company, not a bank. Banking services provided by Choice Financial Group and Evolve Bank & Trust®; Members FDIC.
#LI-SN1