Customer Support Program Manager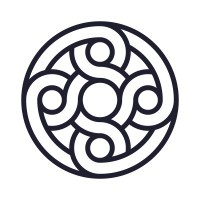 Mercury Technologies
Customer Service, Operations
United States · San Francisco, CA, USA · Portland, OR, USA · New York, NY, USA · Remote · San Francisco, CA, USA · Canada · Portland, OR, USA
Posted on Saturday, November 18, 2023
Henry David Thoreau wrote quite a few words in his time, but so aptly noted to "Simplify, simplify."
As the Program Manager for Mercury's Customer Experience team, you won't just be a cog in the machine, you'll be the Thoreau of this digital haven, the philosopher-architect who translates ideals into actionable plans.
Your first order of the day? To refine and simplify our Customer Experience team's approach to program and project management.
Just as Thoreau crafted his Walden experience with meticulous planning, you'll lead the drive to introduce a framework that imbues our projects with a sense of poetic structure capable of harmonizing both the complex and the simple. The programs you personally own will be your handcrafted cabins - functional, beautiful, and aligned with the customer and company's needs. And you won't be a hermit, you'll closely collaborate with our Customer Service leadership team, helping them prioritize their own realms of responsibility, ensuring each project is a well-thought-out chapter in our ongoing narrative of customer delight. Your role is more than administrative; it's a call to mindful action.
Now, what are we looking for in our perfect fit?
We're looking for someone who's spent a significant amount of time in program or project management, ideally 3-5 years or more. Experience in customer support or customer experience program management is highly valuable but not a strict requirement.
We don't really care if you've got a framed diploma hanging on your wall. What we do care about is the impact you've had in your prior roles. If you've helped change the game somewhere before, we want to hear all about it.
We value someone with a strong point of view and are not looking for a yes-person. We want someone with opinions, ideas, and a distinct point of view on how customer experience should be managed, improved, and innovated.
You won't be just managing projects; you'll be owning some of our programs. Your role isn't just limited to one pond; you'll interact with various departments, harmonizing efforts to elevate the customer experience. This could look like working with our Product teams, tools admin, learning and development teams, and others to define our feedback loop to the product org.
You should be excited by driving both experimental and permanent programs. For example, we are looking at how we might roll out Chat or Messaging as a channel and this person would help drive that process through assessment, making the decision on channel and product, all the way through to completion.
You'll work most closely with our Customer Service leadership team, helping to drive some rigor in the work you won't directly be involved in. Today, we have a very loosely defined project management structure - ideally you'd help us bring the right amount of structure and adaptability to how we deliver projects across the board to help deliver faster and with better results.
Adaptability and Flexibility in this role will be crucial. Things change. Fast. You should be someone who can adapt to new situations quickly and help steer the ship smoothly through choppy waters.
In a world that tends to complicate, at the end of the day your role will be to simplify, making both the customer and the team's life easier and more delightful.
The total rewards package at Mercury includes base salary, equity (stock options), and benefits.
Our salary and equity ranges are highly competitive within the SaaS and fintech industry and are updated regularly using the most reliable compensation survey data for our industry. New hire offers are made based on a candidate's experience, expertise, geographic location, and internal pay equity relative to peers.
Our target new hire base salary ranges for this role are the following:
US employees in New York City, Los Angeles, Seattle, or the San Francisco Bay Area: $109,000 - $130,000.
US employees in other areas: $99,000 - $116,000.
Canadian employees (any location): CAD 100,000 - 118,000.
#LI-DNI