Senior Investment Compliance Specialist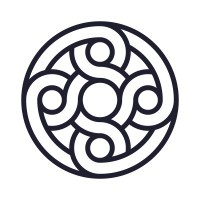 Mercury Technologies
Legal
New York, NY, USA · San Francisco, CA, USA · Portland, OR, USA · United States · Remote · San Francisco, CA, USA · Portland, OR, USA
Posted on Saturday, November 18, 2023
As Mercury continues its rapid growth trajectory, navigating the complex and ever-evolving regulatory landscape becomes paramount. The fintech industry is under increased scrutiny, and regulatory compliance is not just a necessity but a competitive advantage. By ensuring that we are ahead of the curve in terms of compliance, we not only protect Mercury from potential legal and financial pitfalls but also position ourselves as a trustworthy and reliable partner for our customers.
Mercury is seeking a nimble Senior Investment Compliance Specialist with a strong background in investment advisor compliance, broker-dealer compliance, and regulatory product expertise. This role requires a broad understanding of the financial regulatory landscape to ensure Mercury's compliance with all relevant regulations and laws.
Some things you'll do on the job:
Assist in managing compliance programs related to our SEC Registered Investment Advisor and FINRA Regulated Broker-Dealer.
Add depth and expertise to the current compliance team, ensuring a robust and comprehensive compliance framework.
Navigate and ensure adherence to regulatory product compliance standards, including deep and broad knowledge of FINRA, SEC, CFPB and other regulations.
Collaborate with cross-functional teams to understand our product and our customers.
Structure, negotiate, and manage complex, business-critical partnerships.
Address ad hoc requests and challenges that arise across Mercury Compliance.
The ideal candidate should:
Active FINRA Securities Registrations (ex. Series 24)
Have deep knowledge in SEC and FINRA regulations
Proven experience in investment advisor compliance, broker-dealer compliance, and regulatory product compliance.
Ability to identify regulatory issues and suggest solutions to effectively address them
Have experience working at a fast-paced startup
Excellent communication skills, both written and verbal.
A sense of humor, appreciation of craftsmanship, and empathy.
Be able to manage their own schedule to ensure deadlines are met
The total rewards package at Mercury includes base salary, equity (stock options), and benefits.
Our salary and equity ranges are highly competitive within the SaaS and fintech industry and are updated regularly using the most reliable compensation survey data for our industry. New hire offers are made based on a candidate's experience, expertise, geographic location, and internal pay equity relative to peers.
Our target new hire base salary ranges for this role are the following:
US employees in New York City, Los Angeles, Seattle, or the San Francisco Bay Area: $153,000 - $180,500
US employees outside of the New York City or San Francisco Bay Area: $138,100 - $162,500
#LI-KP1