Flight Test Engineering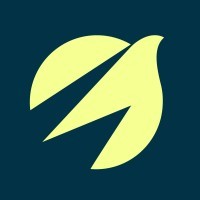 Merlin Labs
Quality Assurance
Posted on Wednesday, July 27, 2022
About Us:
Merlin is an early-stage autonomy company, building software to control sophisticated transportation systems. Our mission here at Merlin Labs is to develop hardware and software solutions that deliver the capability for aircraft to fly useful missions autonomously and safely. Our first product will be a certified system to bring automation to existing fixed wing aircraft.
We're backed by some of the top institutional venture capitalists in the country, our headquarters are located in Boston with hubs in Denver, Los Angeles and the Mojave Desert. Come join our diverse, world class team, made up of people from places like Google, Airbus, Boeing, UTC, the US Navy, and the US Air Force.
All of the sky, none of the limits!
Who you are:
Do you enjoy hands-on testing at the cutting edge of aerospace technology? Do you enjoy fast paced problem solving? Are you self-motivated and have a critical eye for flight safety and flight test details? Do you love the idea of more widely proliferated and safer flying machines, accessible to all? If so, you might be a good fit to lead our Flight Test Engineering team here at Merlin.
The Role:
Support development of our autonomy systems by flying early and often.
Develop, and drive the application of, the processes we need to prepare for, execute, and analyze our flight tests.
Collaborate with hardware, software, flight controls, integration, and flight operation teams to develop test plans, ensure readiness for test, and drive efficient and effective collection of the data we need to test our systems.
Participate in flight tests as needed, both onsite and remotely, including building and approving cards, verifying procedures and software via simulation, serving as test director/conductor, and supporting generation of analysis and deficiency reports after flight.
Qualifications:
BS in Aerospace Engineering or a related subject.
3+ years direct experience with experimental flight test or a combination of equivalent formal training and experience.
Knowledge of basic concepts of fixed wing aircraft flight dynamics and control.
Enthusiastic willingness to do what needs to be done to help our flight test program succeed, including but not limited to: flying in small airplanes, spending time on site in Mojave, CA during critical testing times, and learning new skills as necessary.
Exceptional written and verbal communication and organizational skills.
Bonus:
Flight Test Engineer Professional course (National Test Pilot School, International Test Pilot School, or military test pilot school).
Experience using software development environments and tools such as Linux, git, and Jira.
Knowledge of Python and/or Matlab, especially for scripting and engineering data analysis.
Experience with flight controls product development, including testing and troubleshooting at the system level as well as at the software component level.
Pilot experience/qualification.
Merlin Labs offers an innovative, entrepreneurial, and team-focused startup environment. We also offer a top-notch benefits package (health, dental, life, unlimited vacation, and 401k with match) and work/life integration. Being part of the Merlin team allows you to become part of a small team that supports professional development while working together to achieve our mission.
Merlin Labs is an equal opportunity employer and values diversity. We do not discriminate on the basis of race, religion, color, national origin, sex, gender, gender expression, sexual orientation, age, marital status, veteran status or disability status. All job offers are contingent upon the candidate passing background, export control and reference checks.
Merlin Labs does not accept unsolicited resumes from any source other than directly from candidates.