Certification Manager, Part 25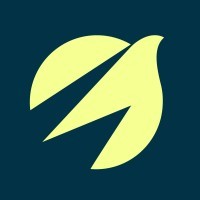 Merlin Labs
Washington, DC, USA
Posted on Wednesday, June 21, 2023
About Us:
Merlin is an early-stage autonomy company, building software to control sophisticated transportation systems. Our mission here at Merlin Labs is to develop hardware and software solutions that deliver the capability for aircraft to fly useful missions autonomously and safely. Our first product will be a certified system to bring automation to existing fixed wing aircraft.
We're backed by some of the top institutional venture capitalists in the country, our headquarters are located in Boston with hubs in Denver, Los Angeles and the Mojave Desert. Come join our diverse, world class team, made up of people from places like Google, Airbus, Boeing, UTC, the US Navy, and the US Air Force.
All of the sky, none of the limits!
Background:
We seek a Part 25 Certification Manager who will help define Merlin's next major stage as we expand our reach into more aircraft.
Who you are:
Are you an experienced aircraft certification engineer who has certified flight deck systems or flight control systems? Are you seeking opportunities to certify new and novel technologies and break new ground with regulators? In addition to your engineering skills and knowledge, you are comfortable working with regulators, pilots, airline operators, industry groups, certification experts, and other subject matter experts. You are able to synthesize inputs and requirements from all of these stakeholders into a certification strategy and certification program that will allow the project to move ahead successfully. As the program progresses, you will move from a definition role into a certification management role, ensuring alignment between regulatory requirements and the product being built.
Responsibilities:
As Merlin's Part 25 certification technical authority, lead the Certification of new Merlin products on Part 25 transport category aircraft.
Collaborate closely with our internal certification, quality and safety, system safety, development assurance, human factors, systems engineering, software engineering, hardware & integration and R&D teams to develop certification program requirements.
Work with our Senior Director Certification, Policy & Regulatory Lead and Part 25 Engineering Lead to define the strategies needed to certify the new products on Part 25 aircraft.
Lead collaboration with the state of design regulator to develop our Part 25 certification certification strategy, and other international regulators to develop validation pathways.
As the program matures and Merlin continues to grow, establish a Part 25 certification team, including external suppliers and partners, and lead the Part 25 certification program for new products.
Requirements:
BS in Aerospace Engineering or a related engineering discipline.
15+ years experience in certification of Part 25 aircraft systems.
Extensive experience certifying flight deck systems and flight control systems, specifically avionic systems integration, flight management systems, automatic flight control systems, communication systems and other safety critical flight deck systems.
A flexible mindset suited to the application of existing regulations for conventional aircraft to new and novel technologies.
Experience managing to completion certification programs that encompass a wide range of disciplines, notably systems safety, human factors, development assurance, software & AEH, flight control systems, structures, avionics and electrical. The ability to manage effectively across multiple certification disciplines is critical to this role.
Experience working directly with aviation regulators as a TC or STC applicant.
Broad knowledge of aircraft system development considerations, including aspects of certification, system safety, human factors, systems engineering, software engineering. The ability to clearly articulate and apply certification requirements into the Engineering Development Process.
Expertise in the relevant airworthiness standards and operating requirements across multiple airworthiness regulators.
Desired:
Experience working on STC certification of specific aircraft types and their flight deck systems and flight control systems is strongly desired.
Experience in certification of novel technologies and novel aircraft functions, including the use of Issue Papers, Special Conditions and ELOS to achieve a certification basis.
Experience in the certification of Part 23 aircraft systems, to leverage Merlins Part 23 Product Certification activities in the Part 25 domain.
Experience in, or knowledge of, the key aviation functions that interface with Certification, specifically; QMS, SMS, Aircraft Maintenance, Manufacturing and Flight Operations.
Logistics:
Strong preference for Washington DC, Boston or Denver location (relocation available)
Travel required to support team meetings, regulator interactions, and industry outreach (20% or less).
#LI-REMOTE
Merlin Labs offers an innovative, entrepreneurial, and team-focused startup environment. We also offer a top-notch benefits package (health, dental, life, unlimited vacation, and 401k with match) and work/life integration. Being part of the Merlin team allows you to become part of a small team that supports professional development while working together to achieve our mission.
Merlin Labs is an equal opportunity employer and values diversity. We do not discriminate on the basis of race, religion, color, national origin, sex, gender, gender expression, sexual orientation, age, marital status, veteran status or disability status. All job offers are contingent upon the candidate passing background, export control and reference checks.
Merlin Labs does not accept unsolicited resumes from any source other than directly from candidates.