Director of Regulatory Operations and Programs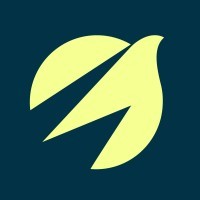 Merlin Labs
Legal, Operations
Washington, DC, USA
Posted on Sunday, July 9, 2023
About Us:
Merlin is an early-stage autonomy company, building software to control sophisticated transportation systems. Our mission here at Merlin Labs is to develop hardware and software solutions that deliver the capability for aircraft to fly useful missions autonomously and safely. Our first product will be a certified system to bring automation to existing fixed wing aircraft.
We're backed by some of the top institutional venture capitalists in the country, our headquarters are located in Boston with hubs in Denver, Los Angeles and the Mojave Desert. Come join our diverse, world class team, made up of people from places like Google, Airbus, Boeing, UTC, the US Navy, and the US Air Force.
All of the sky, none of the limits!
Who you are:
You are a creative thinker with a knack for keeping things organized, and who has experience spearheading and managing technical programs in advanced aviation technology. You are a project manager who can strategically plan and execute a schedule in the context of highly regulated industries, especially when it comes to the challenges associated with adopting new and novel technologies. Lastly, you are familiar with and passionate about the aviation industry and have a deep knowledge of aviation regulations and the process by which new technologies are certified by agencies like the FAA, EASA, and others.
The role:
Report to and work in close collaboration with the Chief Policy Officer to oversee the team's short and long-term certification and regulatory strategies, plans, metrics, and resources.
Collaborate with certification, compliance, regulatory, and engineering leads on technology projects, and lead the program management process for obtaining approvals for autonomous technology from government agencies such as FAA, NASA, Department of Transportation, Department of Defense, ICAO, EASA, and other global innovation-centric regulatory agencies.
Manage and coordinate the team's roster of external consultants and experts so that they seamlessly integrate into Merlin's existing programs and act as force multipliers.
Provide oversight for the company's Programs, Quality & Safety team and resources
Oversee the selection and administration of project tracking tools, streamlining program management across global policy, compliance, safety, and regulatory affairs teams.
Foster effective cross-functional collaboration with the design organization by establishing clear program objectives and expectations, and making the team's overall vision plain to the broader company.
Ensure the global team of certification, compliance, and regulatory experts and consultants maintain world-class standards and work cohesively within the program management framework to achieve Merlin's short-term and long-term goals.
Qualifications:
7+ years of demonstrated success leading complex policy and regulatory projects at a technology company, startup, or within a government agency.
Proven track record leading or building relationships with senior leaders in government, industry, and academia.
Exceptional attention to detail with an ability to rapidly iterate.
Fun and decisive in high-pressure situations.
Ability to work both independently and as part of a team.
#LI-REMOTE
Merlin Labs offers an innovative, entrepreneurial, and team-focused startup environment. We also offer a top-notch benefits package (health, dental, life, unlimited vacation, and 401k with match) and work/life integration. Being part of the Merlin team allows you to become part of a small team that supports professional development while working together to achieve our mission.
Merlin Labs is an equal opportunity employer and values diversity. We do not discriminate on the basis of race, religion, color, national origin, sex, gender, gender expression, sexual orientation, age, marital status, veteran status or disability status. All job offers are contingent upon the candidate passing background, export control and reference checks.
Merlin Labs does not accept unsolicited resumes from any source other than directly from candidates.