Strategy Planning Manager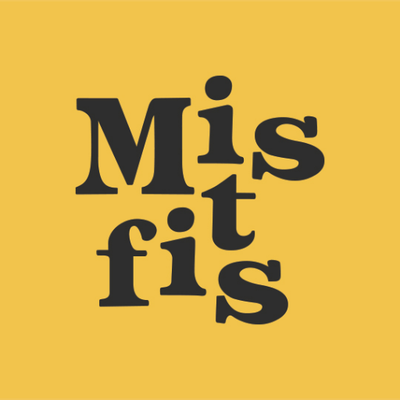 Misfits Market
Remote
Posted on Friday, October 6, 2023
About Misfits Market:
Misfits Market is a mission-driven company creating the affordable online grocery store of the future. We're a high-growth startup whose north star is making high-quality food more accessible to more people. By tackling inefficiencies in the food system, we've created a new supply chain that brings value to farmers and food makers, fights food waste, and saves our customers an average of $25.17 per order. Since 2018, our passionate and motivated team of problem solvers has built a full online grocery marketplace and rescued more than 228 million pounds of food. With each new zip code we serve (we're up to 38,000 now!), we're one step closer to our goal of eliminating food deserts in America by 2025.
About the Role:
The Strategy Planning Manager is responsible for developing, maintaining, and continuously improving the daily and weekly reporting used to make timely business decisions that impact revenue and gross profit. Responsible for collecting and summarizing data that will assist the Merchandising organization in both long- and short-range strategic planning, and the development and implementation of new programs. They will become a subject matter expert on processes across the merchandising organization, and, combining this knowledge with their grasp on the business data, be a consultant for other partners on projects including process improvement, strategy development, industry trends, competitive analysis, and company positioning. This role will report to the Senior Manager of Strategy Planning.
The ideal candidate for this role is someone who is curious and enjoys solving complex problems, and who never stops looking for a better way to do things. When they find themselves in uncharted territory, they are excited, rather than intimidated.
Responsibilities:
Assemble and analyze all data pertinent to creating future sales and gross margin projections (historical sales, market trends, seasonality, customer forecast)
Support the Merchandising team in pricing strategy analysis and project managing Category Management execution of pricing initiatives
Provide support for special projects as well as weekly/monthly business reviews; including compiling and analyzing data from multiple sources and creating templates that outline the data in a cohesive and digestible action oriented format
Drive continuous improvement in inventory management, assortment planning, pricing, process building in conjunction with key cross-functional partners such as Inventory Planning and Business Intelligence
Communicate regularly with Operations team and help provide analytics that will inform operational initiatives, improving overall efficiency and customer experience
Skills and Qualifications:
1-2 years of experience in pricing, financial analysis or analytics experience
Must be proficient with Excel and Google sheets
Experience within merchandising, purchasing, and/or planning
Expert analytical skills with the ability to analyze and relay complex quantitative data and build reports/tools
Familiarity with e-commerce, retail preferred
Experience with programs including Oracle, Mode, or similar platforms working with large data sets preferred
About You:
You're passionate about our mission to eliminate food waste and create a better food system for all
You're extremely organized with a strong attention to detail
You're able to prioritize and meet deadlines
You love the opportunity to meet challenges and take preventative action for solutions
You work well and nimbly in a highly active team in a collaborative, fast paced environment
Benefits
Salary $80k - 90k
Unlimited PTO
Weekly Stipend to spend on Misfits Market
Multiple health, dental, and vision plan options
Life Insurance
401k plan