Design Engineering Lead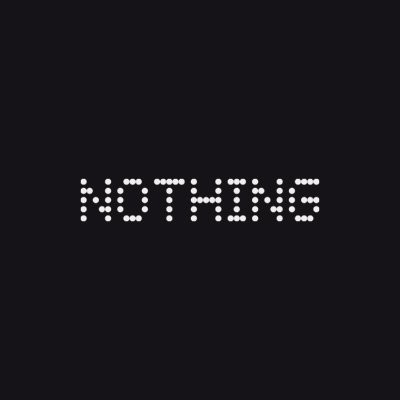 Nothing
Design
London, UK
Posted on Friday, March 10, 2023
We're a London-based tech company on a mission to remove barriers between people and technology. To do this, we're crafting intuitive, seamlessly connected products that improve our lives without getting in the way. We think tech needs a change. In a world where products all look the same, we don't want to just make the same thing as everyone else. What we want is to create iconic products that we're proud to share with family and friends. And that means we have to do things differently. This is the spirit that drives and sustains everything we do.
In two years, we've grown from an idea to a 420+ people-strong global team with offices in four regions and have sold over 1.4 million products…
"In a short amount of time, Nothing has captured some of Apple's cultural Magic." - Forbes
"Nothing is the most hyped tech company in years" - GQ
"Nothing has brought a breath of fresh air." - Hypebeast
"The most exciting startup in consumer tech" - Input
Last summer we released Phone (1), our debut smartphone and the centre of our hugely ambitious consumer tech ecosystem. Launch week saw us trending on UK Twitter, clocking up YouTube views in the millions and securing press coverage in thousands of leading titles. We ended 2022 with the release of our third product: Ear (stick). 2023 brings the latest addition to our audio range that's crafted with artistry, passion and innovation. Say hello to Ear (2), mighty little things.
We're building a design team in London and are looking for Industrial Design Engineering Leads of all genders, backgrounds to help us to invent groundbreaking technology products. Our audience is global, and tech needs new voices at the table, so we're serious about building a talented team with a wide range of backgrounds and perspectives.
As an Industrial Design Engineering Lead at Nothing, you'll be central to shaping the look and feel of our products and will work from our small studio in King's Cross, London. You'll be embedded within the Industrial Design Team, and will use your expertise in engineering, materials and manufacturing, as well as your sensitivity for design, to realise our product concepts, and defend our vision throughout the product development process.
As a team, our Design practice covers a wide range of disciplines - Industrial Design, Engineering, Experience & Interaction Design, CMF, Connectivity, Sound, Emerging Technologies and more. In addition to your core skills as an Industrial Design Engineer, we're interested to hear about your own superpowers, both in and out of work, and how they might contribute to our technological re-invention.
We expect the following of all of our designers:


Interesting and original concept generation

Creative and collaborative problem solving

Excellent visual and verbal communication

Meticulous attention to detail

Intuitive appreciation for user-centered design

Confidence designing for a brand with bold aesthetic direction and a clear vision

Amazing collaboration skills

Honesty, transparency and empathy - we do what we say we're going to do and we look after eachother

Great taste
And as a Industrial Design Engineering Lead we'll also expect:
Excellent CAD proficiency, and experience working within complex assemblies

Excellent understanding of manufacturing and assembly processes, especially with very tight tolerances.

Experience in material science and a wide range of finishing processes

Experience in prototyping, using workshop equipment to prove out ideas

Experience in rapid prototyping - it's a bonus if you know how to run and maintain a 3D printer

Experience in identifying standards and legislation that might constrain ID

Experience searching for and contributing to patents, design rights and IP

Strong experience managing and mentoring Design Engineers
But most of all, we're looking for creative people on our wavelength. If you think you might be one of us, please get in touch.
We are an equal opportunity employer and will always promote a more diverse and inclusive environment. We are committed to being a welcome employer for all candidates.