Senior Associate - Finance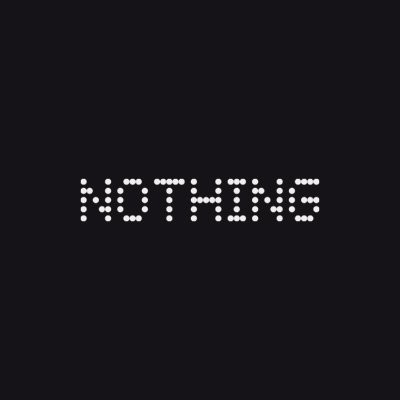 Nothing
Accounting & Finance
Gurugram, Haryana, India
Posted on Monday, July 10, 2023
We're a London-based tech company on a mission to remove barriers between people and technology. To do this, we're crafting intuitive, seamlessly connected products that improve our lives without getting in the way. We think tech needs a change. In a world where products all look the same, we don't want to just make the same thing as everyone else. What we want is to create iconic products that we're proud to share with family and friends. And that means we have to do things differently. This is the spirit that drives and sustains everything we do.
In two years, we've grown from an idea to a 420+ people-strong global team with offices in four regions and have sold over 1.4 million products…
"In a short amount of time, Nothing has captured some of Apple's cultural Magic." - Forbes
"Nothing is the most hyped tech company in years" - GQ
"Nothing has brought a breath of fresh air." - Hypebeast
"The most exciting startup in consumer tech" - Input
Last summer we released Phone (1), our debut smartphone and the centre of our hugely ambitious consumer tech ecosystem. Launch week saw us trending on UK Twitter, clocking up YouTube views in the millions and securing press coverage in thousands of leading titles. We ended 2022 with the release of our third product: Ear (stick). 2023 brings the latest addition to our audio range that's crafted with artistry, passion and innovation. Say hello to Ear (2), mighty little things.
The Role:
We have an excellent opportunity for the position of Sr. Associate - Finance
What you'll do:
Responsible for conducting routine ledger scrutiny.
Technically sound across various areas of finance including taxation and GST.
Properly and timely customers Billing as per given contracts or instruction by reporting managers
Preparation of financial statements -Balance Sheet, Profit & Loss, Cash flow statements.
Responsible for the data entry relating to customer invoices and follow up with customers for payments
Manage all Accounts payable activities such as vendor invoice accounting & Employee claims.
Ensure Vendor payments are made within the time frame.
Liasioning with consultants related to tax payments, statutory filings, GST and other obligatory filings as may be applicable
Support the Statutory Audit process and ensure timely and accurate preparation of audit deliverables
Produce error-free accounting reports
Accounting in oracle
What we are looking for:
CA with a post qualification experience of 4-5 years with at least two year Big four accounting firm experience in assurance and two-year experience with similar industry
An audit background is a must
System Experience: MS Office, Accounting Software's, Oracle exp is must etc.
Strong accounting knowledge of IGAAP and IFRS.
Willingness to provide and range of financial services from routine tasks to intricate financial management data
Good accounting and tax (India local tax requirement) knowledge
Organized and thorough with a desire for continuous improvement
Excellent verbal, written, and communication skills
Juggle multiple tasks and prioritize
Other Competencies:
Strong accuracy and rigorous attention to detail
Strong communication, interpersonal and teaming skills
Customer and business focus
Work management, organization, and planning skills
We are an equal opportunity employer and will always promote a more diverse and inclusive environment. We are committed to being a welcome employer for all candidates.