Director of Creative Operations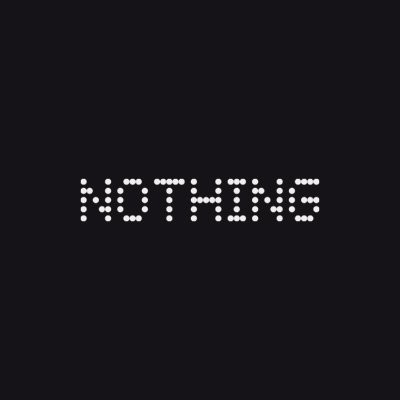 Nothing
Operations
London, UK
Posted on Thursday, August 10, 2023
We're a London-based tech company on a mission to remove barriers between people and technology. To do this, we're crafting intuitive, seamlessly connected products that improve our lives without getting in the way. We think tech needs a change. In a world where products all look the same, we don't want to just make the same thing as everyone else. What we want is to create iconic products that we're proud to share with family and friends. And that means we have to do things differently. This is the spirit that drives and sustains everything we do.
"In a short amount of time, Nothing has captured some of Apple's cultural Magic." - Forbes
"Nothing is the most hyped tech company in years" - GQ
"Nothing has brought a breath of fresh air." - Hypebeast
"The most exciting startup in consumer tech" - Input
Here at Nothing, we're building a world where tech is fun again. Remember a time where every new product made you excited? We're bringing that back.
To get there, we're gathering the creative and the curious. Those that are passionate enough to question the old and embrace the new. In return, you'll be part of a movement. A disruptor in a world that's craving change, contributing to a global ecosystem of products that bring joy to people's lives.
Our radical spirit spans seven offices around the globe. We've sold over 1.5 million products worldwide, including Phone (1), which was listed on Time Magazine's Best Inventions of 2022 for Innovative Smartphone Design. In March 2023, we released our most powerful earbuds yet, Ear (2), and in July, we launched the highly anticipated Phone (2), marking our US debut and our first second-generation smartphone.
Our mission is backed by renowned institutions like GV, EQT Ventures and C Capital as well as leading entrepreneurs and creatives like Steve Huffman (CEO and Co-founder of Reddit), Kevin Lin (Co-founder of Twitch), Swedish House Mafia, and Casey Neistat.
The Role:
Responsible for the overall management and coordination of the creative team. This includes developing and implementing processes and procedures, as well as managing budgets and timelines. The Head Creative Operations reports to the Global Brand and Creative Director.

The Head of Creative Operations is responsible for the day-to-day management of the creative team and ensuring that all projects are completed on time, within budget, and to the highest quality. They will work closely with the Brand Brand & Creative Director to develop creative briefs, manage timelines, and allocate resources. The Head of Creative Operations will also be responsible for managing the team's budget. The ideal candidate will have at least 5 years of experience managing a creative team in an agency or in-house environment. He or she will have a strong understanding of the creative process, as well as project management methodologies. The Head of Creative Operations must be an excellent communicator and have the ability to manage multiple projects simultaneously.
Responsibilities:
Oversee the daily operations of the Creative Department, including but not limited to: project management, budgeting, scheduling, resourcing, and quality control.
Ensure that all projects are completed on time, within scope, and within budget
Assist in the development of long-term strategic plans for the department
Delegate tasks and responsibilities to appropriate team members
Conduct regular performance reviews with team members
Monitor departmental KPIs and take corrective action as necessary
Stay up-to-date on industry trends and best practices
Identify process improvements and implement change
Serve as a liaison between the Creative Department and other departments within the company
Foster a collaborative and creative environment within the department
Handle conflict resolution within the department
Requirements:
Required Skills and Qualifications

Minimum 10 years professional experience in a creative field, with at least 5 years in a leadership role
Proven ability to manage multiple projects simultaneously while maintaining attention to detail
Excellent written and verbal communication skills
Strong organisational skills and multitasking ability
Bachelor's degree in graphic design, art, or similar discipline



Preferred Skills and Qualifications

Master's degree in business administration, management, or related field
Experience developing and managing budgets
Experience developing and implementing process improvements
We are an equal opportunity employer and will always promote a more diverse and inclusive environment. We are committed to being a welcome employer for all candidates.