Marketing Strategy & Insights Director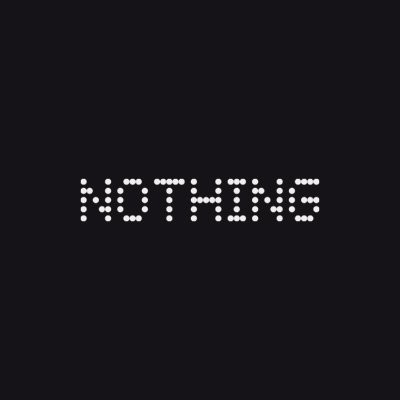 Nothing
Marketing & Communications
London, UK
Posted on Saturday, August 12, 2023
We're a London-based tech company on a mission to remove barriers between people and technology. To do this, we're crafting intuitive, seamlessly connected products that improve our lives without getting in the way. We think tech needs a change. In a world where products all look the same, we don't want to just make the same thing as everyone else. What we want is to create iconic products that we're proud to share with family and friends. And that means we have to do things differently. This is the spirit that drives and sustains everything we do.
"In a short amount of time, Nothing has captured some of Apple's cultural Magic." - Forbes
"Nothing is the most hyped tech company in years" - GQ
"Nothing has brought a breath of fresh air." - Hypebeast
"The most exciting startup in consumer tech" - Input
Here at Nothing, we're building a world where tech is fun again. Remember a time where every new product made you excited? We're bringing that back.
To get there, we're gathering the creative and the curious. Those that are passionate enough to question the old and embrace the new. In return, you'll be part of a movement. A disruptor in a world that's craving change, contributing to a global ecosystem of products that bring joy to people's lives.
Our radical spirit spans seven offices around the globe. We've sold over 1.5 million products worldwide, including Phone (1), which was listed on Time Magazine's Best Inventions of 2022 for Innovative Smartphone Design. In March 2023, we released our most powerful earbuds yet, Ear (2), and in July, we launched the highly anticipated Phone (2), marking our US debut and our first second-generation smartphone.
Our mission is backed by renowned institutions like GV, EQT Ventures and C Capital as well as leading entrepreneurs and creatives like Steve Huffman (CEO and Co-founder of Reddit), Kevin Lin (Co-founder of Twitch), Swedish House Mafia, and Casey Neistat.
The Role:
As Marketing Strategy & Insights Director, you will play a key role in developing Nothing's global marketing strategy, across multiple products and customer segments, and driving business growth. You will build and lead our brand and customer insights capabilities, partner with the GTM team on market research, analyse business trends, own a cohesive marketing plan across global and regional Marketing, and raise the bar on measurement. Currently, the role is an individual contributor role and must be able to influence other teams through strong partnerships.
Responsibilities:
Customer Insights: Build our capability to develop insights on current and future customers, their mindset, behaviours, and needs. Communicate data-driven insights and recommendations from research.
Market Analysis: Partner with the GTM team to conduct comprehensive market research and analysis to understand customer needs, competitive landscape, and industry trends. Translate findings into actionable insights to guide business strategies.
Business Analysis: Regularly assess the performance of different business units, product lines, and regions. Identify areas for improvement and recommend strategies to optimise operational efficiency and effectiveness.
Marketing Strategy: Develop and implement long-term business strategies in alignment with Nothing's overall goals and objectives. Act as a connection point between global and regional marketing plans.
Risk Assessment: Conduct risk assessments and develop contingency plans to mitigate potential business risks and challenges.
Measurement/Data: Measure and track ongoing brand health and consumer data points. Leverage data analytics and business intelligence tools to extract valuable insights from large datasets. Use these insights to provide data-driven recommendations for product development, market expansion, and customer engagement.
Collaboration: Collaborate with cross-functional teams, including R&D, Marketing, Sales, and Finance, to ensure a cohesive approach to achieving strategic goals and sharing valuable insights across the organisation.
Requirements:
10+ years of experience in strategic planning, market analysis, and consumer insights; strong preference for experience in consumer tech (including mobile and audio).
Bachelor's degree in Business, Economics, Engineering, or related fields. MBA preferred.
Strong analytical skills, with expertise in data-driven decision-making and the ability to interpret complex data sets.
Demonstrated leadership experience, driving cross-functional collaboration.
Excellent communication and presentation skills, with the ability to convey complex ideas clearly to diverse audiences.
Visionary mindset with a track record of identifying and capitalising on market opportunities.
Familiarity with global markets and cultural nuances to devise effective strategies in different regions.
We are an equal opportunity employer and will always promote a more diverse and inclusive environment. We are committed to being a welcome employer for all candidates.