Senior Community Associate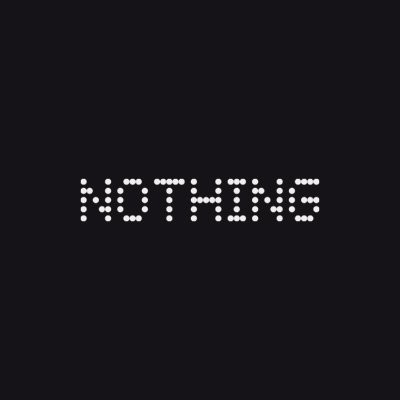 Nothing
Operations
Gurugram, Haryana, India
Posted on Saturday, August 19, 2023
We're a London-based tech company on a mission to remove barriers between people and technology. To do this, we're crafting intuitive, seamlessly connected products that improve our lives without getting in the way. We think tech needs a change. In a world where products all look the same, we don't want to just make the same thing as everyone else. What we want is to create iconic products that we're proud to share with family and friends. And that means we have to do things differently. This is the spirit that drives and sustains everything we do.
"In a short amount of time, Nothing has captured some of Apple's cultural Magic." - Forbes
"Nothing is the most hyped tech company in years" - GQ
"Nothing has brought a breath of fresh air." - Hypebeast
"The most exciting startup in consumer tech" - Input
Here at Nothing, we're building a world where tech is fun again. Remember a time where every new product made you excited? We're bringing that back.
To get there, we're gathering the creative and the curious. Those that are passionate enough to question the old and embrace the new. In return, you'll be part of a movement. A disruptor in a world that's craving change, contributing to a global ecosystem of products that bring joy to people's lives.
Our radical spirit spans seven offices around the globe. We've sold over 1.5 million products worldwide, including Phone (1), which was listed on Time Magazine's Best Inventions of 2022 for Innovative Smartphone Design. In March 2023, we released our most powerful earbuds yet, Ear (2), and in July, we launched the highly anticipated Phone (2), marking our US debut and our first second-generation smartphone.
Our mission is backed by renowned institutions like GV, EQT Ventures and C Capital as well as leading entrepreneurs and creatives like Steve Huffman (CEO and Co-founder of Reddit), Kevin Lin (Co-founder of Twitch), Swedish House Mafia, and Casey Neistat.
The Role:
We are looking to hire a Senior Community Associate to grow and nurture the Nothing community. The successful candidate will hold the responsibility to shape and implement the vision and the strategy of Nothing's community.
The Nothing community plays a crucial role in lessening the distance between us and our users. Getting them to support us in making better products, online advocacy for our brand, and growing our business. The community also assists us with getting insights to guide product development from experts. Creating buzz for us online, helping us spread the word to more people. It helps boost consideration by spreading positive experiences they've had with the product, and counter negativity around our products by inviting their friends to participate in building and expanding our community footprint.
The role as Senior Community Associate is instrumental in achieving our brand and business ambition. The Senior Community Associate should have prior experience managing a global community embedded in youth culture. Working closely with our wider brand and creative team, you'll play a key role in creating and defining truly unique experiences for our increasingly engaged, ever growing audience.
Responsibilities:
Responsible for managing the day-to-day community dialogue, ensuring consistent handling of user comments and feedback
Translate the community vision and strategy into concrete and engaging activities
Dream up inspiring on and offline initiatives that will shape our community culture and facilitate activity amongst members to grow a loyal and engaged base
Ensure community rules and guidelines including code of conduct are properly respected and adhered to
Develop, implement and maintain the communication flows between the Nothing teams and our community
Coordinate, execute and follow up on specific initiatives and program in partnership with the Community Manager
Participate in building a long term attractive community attracting audiences across multiple cultures
Together with members in the creative team, develop content assets (including ideation, creative development and production)
Requirements:
Proven experience in community management and/or marketing. Min 5 years
The ideal candidate is familiar with and can navigate seamlessly between the disciplines of event marketing, product management, and community management
Passion for bringing online communities together and engaging with them
Fluency in English is a must, multilingual abilities is a plus
Open minded, driven and with a track record in finding new ways to maintain, build and nurture an engaged community in a highly competitive market
Organized with attention to detail and strong project management skills
Excellent presentation skills and ability to generate and present ideas
A strong bias-to-action and used to getting things done in short timeframe
Creative thinker that can bring in innovative ideas
Entrepreneurial and comfortable with changing environments as well as multiple overlapping projects
Enjoy the hustle of a startup with the impact of a global business
Strong interest in consumer technology
Knowledge and interest in the emerging trends within the intersection of design and youth cultures
We are an equal opportunity employer and will always promote a more diverse and inclusive environment. We are committed to being a welcome employer for all candidates.