Software Engineer - Backend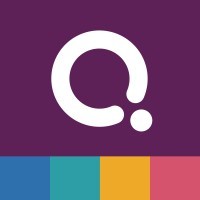 Quizizz
Software Engineering
Bengaluru, Karnataka, India
Posted on Friday, October 21, 2022
About Quizizz -
At Quizizz, we are building engaging learning experiences for teachers and students. Our mission is to motivate every learner and help them achieve their true potential. We are among one of the fastest-growing Edtech platforms globally and are currently used by 80% of the US schools every month, serving over 70M monthly active users around the world. Our goal is to reach every classroom around the world.
Quizizz has a passionate user base—We have organically reached this scale. Our NPS is 82 and our users love and deeply care about the platform. Check out our Twitter page to see all the love shared by our users.
We are a venture-backed and profitable company creating a meaningful impact in K-12 education. We are a small, passionate, global team working on challenging problems to improve education. Look forward to using the latest technologies, fast development, and interacting with users to build delightful product experiences.
What the future holds
You will architect, build, scale, backend system that powers our applications which are loved and used by millions of learners every day.
You will work closely with a cross-functional team consisting of strategy, design, development, and program managers to determine how to design scalable backend systems and APIs to meet their needs.
You possess a passion for improving techniques, processes, tracking, and continuously improving our engineering practices.
You must have at least 4+ years of professional experience.
You will be utilizing technologies like Redis and Websockets to create a high-reliability, low-latency API that will handle massive multiplayer sessions.
You will be building a database layer using MongoDB to efficiently store/retrieve large amounts of data.
You will be setting up suitable backup and redundancy measures for maintaining 100% uptime for all our mission-critical services.
You will be logging all data, and setting up jobs to generate analytics reports that will drive all our decisions.
Working at Quizizz
The pandemic has changed work in many ways, especially by enabling remote work. Many companies have chosen to be remote first. At Quizizz, we work best in the office brainstorming using whiteboards, having conversations over coffee/walks, or overhearing a hallway conversation. Learning happens through osmosis. We understand that driving/ubering takes work in Bangalore. We'll take care of the commute for you.
Beyond taking care of commute, we will cover health care benefits for you, your family, and your parents. We invest in our employee's health and wellness. Through books and courses, we invest in their learning and development. Oh, and finally, we have healthy lunches, dinners, and a stocked pantry to snack on all day.