Software Engineer - Frontend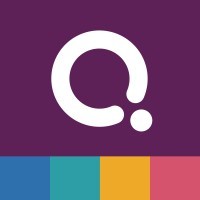 Quizizz
Software Engineering
Bangalore Rural, Karnataka, India
Posted on Thursday, August 24, 2023
You have a decent knowledge of Javascript and at least one of the related frameworks (Vue, Nuxt, React, Nextjs, Angular, etc.) and keep updated with the latest trends to make the right decisions.
You have a deep understanding of HTML, CSS, and web page rendering techniques and deeply care about millisecond optimizations.
You are passionate about good engineering practices, automated testing, and monitoring. You have a strong understanding of unit, component, and e2e testing frameworks like Jest, Cypress, etc.,
You will be involved at all stages of the product development process, from design to development and deployment.
You will work with senior developers in the organization to help design and architect, our frameworks and features.
Your professional development is a priority for us, and we will create opportunities for you to expand and deepen your skills with challenging projects.
Prior experience in developing high-scale, complex interactive experiences in React, Vue, Nuxtjs, etc.,
Decent experience with WebSockets, node.js, and build tools (ex. Webpack/Vite, etc.)
A keen interest in architecting and building complex web applications with highly performant code.
Strong knowledge of front-end web technologies.
Good to have
Relevant projects that showcase your interest in software development.
Ideal Candidate
One who has the drive to learn new technologies and systems.
One who is deeply passionate about large-scale distributed systems, real-time communication, cloud computing, and storage technologies.
One who has a keen eye for detail in user experiences and products.
Working at Quizizz
The pandemic has changed work in many ways, especially by enabling remote work. Many companies have chosen to be remote first. At Quizizz, we work best in the office brainstorming using whiteboards, having conversations over coffee/walks, or overhearing a hallway conversation. Learning happens through osmosis. We understand that driving/ubering takes work in Bangalore. We'll take care of the commute for you.
Beyond taking care of commute, we will cover health care benefits for you, your family, and your parents. We invest in our employee's health and wellness. Through books and courses, we invest in their learning and development. Oh, and finally, we have healthy lunches, dinners, and a stocked pantry to snack on all day.