Manager, Sales Operations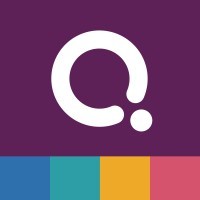 Quizizz
Sales & Business Development, Operations
United States
Posted on Friday, September 1, 2023
At Quizizz, we believe in creating engaging and fun learning experiences for students and educators worldwide. We are looking for a talented and driven Sales Ops Manager to join our dynamic team. The Rev Ops function is vital in Quizizz's continued growth, and our team gets to reexamine every process under the sun to improve and scale. You'll be joining a small (read: 1 person), but mighty RevOps function and will play a crucial role in optimizing sales operations and driving efficiency within our organization.
Who You Are:
You've had an Ops position in the SaaS space for a few years. You got Ops chops: you know Salesforce (being certified is a plus!), Outreach/SalesLoft, and others, and can walk someone through the landmines of integrating them together. Besides just knowing the typical sales stack, you've come up with unique solutions to make scalable processes across the org.
You're cool with the startup way: figuring things out as you go, and owning multiple things. You also think automating things is cool.
You also identify with any GIF that has dumpster fires. And that one GIF with the dog sitting at the table surrounded by fire, sipping coffee and saying "This is fine"?? He's your spirit animal.
You've probably been in a couple SaaS sales roles (bonus points for having an SDR or AE role), and don't believe Ops = more red tape.
You know Excel and have opinions on the "proper" way to use it.

What You'll Be Doing:

**If you've had an Ops job before, you know there's no way a bulleted list will capture your day-to-day…that's the beauty of Rev Ops! So we'll keep it short**


You'll be the front line for tactical sales ops requests. You'll be in the trenches working with SDRs/AEs/sales leaders to fix/design/create new processes across our tech stack.
You'll rock the reporting side: reports, dashboards, etc, you'll get the data in the right peoples' hands
You'll work closely with the Marketing team to ensure seamless lead management and effective lead-to-opportunity conversion.
You'll leverage your proficiency in Outreach to optimize email cadences, triggers, campaigns, and sequences for our sales team.
2+ years in the SaaS Sales Ops space. Actual sales experience is a huge plus (SDR, AE, or CSM backgrounds!)
Salesforce Administrator certification is a big plus. CPQ experience is also helpful.
Proven experience working with Outreach or similar sales engagement platforms.
Strong proficiency in Excel, including advanced formulas, data manipulation, and analysis.
Solid understanding of sales processes and workflows, with the ability to identify areas for improvement. RevOps <> red tape for the sales team!
Excellent analytical skills and the ability to translate data into actionable insights. Can you make data tell a story that's actionable?
Exceptional attention to detail and strong organizational skills to handle multiple tasks and priorities effectively.
Strong communication and interpersonal skills to collaborate with cross-functional teams and provide training and support to sales representatives.
Proactive mindset and ability to work independently with minimal supervision.
Passion for education technology and a desire to contribute to the success of students and educators.
100% healthcare coverage for you and your dependents.
Competitive compensation.
Unlimited PTO and flexible remote and hybrid work.
The opportunity to grow your career in a profitable high-growth startup.
The chance to achieve our vision for education with an incredible international team.
Compensation Range - $80-120K
If you are looking for an opportunity to make an impact in the education technology space and contribute to the growth of a fast-paced and innovative company, Quizizz is the perfect place for you. Join us in creating engaging learning experiences that inspire students worldwide!