Manager, International Growth and Lifecycle Marketing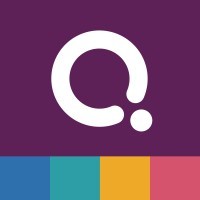 Quizizz
Marketing & Communications, Sales & Business Development
Bengaluru, Karnataka, India
Posted on Thursday, September 7, 2023
We are a global learning platform that empowers educators to motivate learners through technology. We are used in diverse learning environments, including K-12, higher education, and corporate settings. Quizizz has organically grown to over 50 million monthly active users in 100+ countries. The US is a significant market,, where 80% of the schools trust us in their classrooms. We are now looking to grow our user base & engagement in other developed countries as well.

We are a small, passionate, tech-first team working on challenging problems to improve learning. We thrive on building delightful product experiences by moving fast, leveraging data, and interacting with a passionate user base. We are also a high-growth, profitable company backed by leading venture investors, including Tiger Global, GSV, Nexus Venture Partners, and others.
As a member of the International Growth team team, you'll be a key contributor to user growth and engagement across several countries, including but not limited to Australia, UK, Canada, etc. This position is responsible for developing the customer Lifecycle journey with key company stakeholders, managing campaign workflows with cross-functional teams, and tracking campaign and user engagement metrics.
What you'll do…
Build multi-campaign journeys that are customized and personalized to create educated and active users
Understand and translate the knowledge of differences in education systems, cultural behaviors, etc across different parts of the world to build personalized content
Develop campaigns with cross-functional teams (or on your own) including email, in-browser modals, newsfeed cards, and banners
Track and report campaign performance and impact on team metrics
Optimize conversions with A/B testing
Align and adjust lifecycle campaigns for product releases and strategic goals
Identify opportunities within the user messaging lifecycle
Work with stakeholders to build requirements that align campaigns with team and company goals
Share performance and learnings with the company and leadership
Own content calendar
Tools:
Create campaigns with customer engagement platforms, ie: Braze, MoEngage, etc.
Create accurate user segments using engagement, attribute, and event data
Understand email and in-product messaging metrics
Add personalized content and copy from user attributes and events
Build reports or user segments using business intelligence tools
4+ years experience in growth marketing or a related role
Ability to build strong relationships across global teams and functions
Strong customer engagement platform experience
Strong communication and writing skills
Strong logic and data analysis skills
Google Suite competence
Ability to work across cultures and time-zones asynchronously
Working at Quizizz
The pandemic has changed work in many ways, especially by enabling remote work. Many companies have chosen to be remote first. At Quizizz, we work best in the office brainstorming using whiteboards, having conversations over coffee/walks, or overhearing a hallway conversation. Learning happens through osmosis. We understand that driving/ubering takes work in Bangalore. We'll take care of the commute for you.
Beyond taking care of the commute, we will cover health care benefits for you, your family, and your parents. We invest in our employee's health and wellness. Through books and courses, we invest in their learning and development. Oh, and finally, we have healthy lunches, dinners, and a stocked pantry to snack on all day.