Accounts Receivable Specialist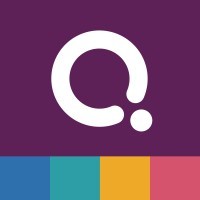 Quizizz
Accounting & Finance, Sales & Business Development
Bengaluru, Karnataka, India
Posted on Friday, September 29, 2023
We are a global learning platform that empowers educators to motivate learners through technology. We are used in diverse learning environments, including K-12, higher education, and corporate settings. Quizizz has organically grown to over 70 million monthly active users in 120+ countries.
We are a small, passionate, tech-first team working on challenging problems to improve learning. We thrive on building delightful product experiences by moving fast, leveraging data, and interacting with a passionate user base. We are also a high-growth, profitable company backed by leading venture investors, including Tiger Global, GSV, Nexus Venture Partners, and others.
Responsibilities
Gather and verify invoices for appropriate documentation prior to payment
Maintain accounts receivable records to ensure aging is up to date, credits and collections are applied, uncollectible amounts are accounted for, and miscellaneous differences are cleared
Perform daily cash management duties, including the recording of bank deposits, updating and distribution of cash receipt logs, and posting of cash to the accounts receivable sub-ledger
Monitor and collect accounts receivable by contacting clients via telephone, email, and mail
Prepare analytical and ratio analyses relevant to A/R so management can gain a better understanding of how collection efforts are progressing
Support other accounting and finance team members
Associate's degree or equivalent
Experience in accounts receivable with minimum 2 years
Proficiency with QuickBooks Online, one of the commonly used accounting ERP systems.
Advanced knowledge of MS Excel
Good To Have
Experience in the SaaS industry
Experience in a fast paced, high growth start-up
The pandemic has changed work in many ways, especially by enabling remote work. Many companies have chosen to be remote first. At Quizizz, we work best in the office brainstorming using whiteboards, having conversations over coffee/walks, or overhearing a hallway conversation. Learning happens through osmosis. We understand that driving/ubering takes work in Bangalore. We'll take care of the commute for you.
Beyond taking care of commute, we will cover health care benefits for you, your family, and your parents. We invest in our employee's health and wellness. Through books and courses, we invest in their learning and development. Oh, and finally, we have healthy lunches, dinners, and a stocked pantry to snack on all day.