Global Operations Specialist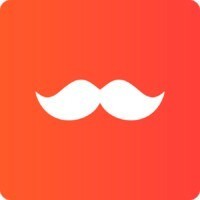 Rappi
Operations
Woodbridge, VA, USA
Posted on Thursday, July 6, 2023
¡Oye, es hora de que te unas a nosotros para mostrarle al mundo que somos la empresa que está cambiando paradigmas, donde revolucionamos las horas, los minutos y los segundos!
¿Quieres saber por qué Rappi?
⭐️ VEMOS OPORTUNIDADES donde otros ven problemas;
⭐️ VEMOS CERCANIA donde otros ven distancia;
⭐️ VEMOS ADRENALINA donde otros ven presión.
Únete a un equipo donde todos somos capaces de TODO, donde todos tenemos las mismas oportunidades, sin importar género, raza, orientación sexual, religión, nacionalidad, edad, discapacidad, formación o experiencia.
¿Te ha gustado lo que has leído hasta ahora? Descubre cómo entregarás magia junto con nosotros a través de tu misión Rappi 🧡
Revisa cómo impactarás nuestro ecosistema:
Role Context:
As a Product Ops Lead for the Fulfillment team, you will have oversight and accountability for the key aspects of the courier journey, such as earnings, forecasting, time estimations for logistics, among others.
From the product organization perspective, you will report to the Tribe Lead for the Balanceo, Earnings and Estimations Tribe and you will play an important role in ensuring there is a coherent strategy and vision on how each of the logistics functions work as a whole to drive business value. In addition to your team's specific accountabilities, you'll drive cross-cutting strategies to continue evolving the organization where it is needed.
The Time Estimations squad (JET) is responsible for communicating the assignment algorithm, restaurants and users which are the estimated times when an order will arrive to users addresses or a courier will arrive at the restaurant to pick up the order. This helps the order flow to improve the quality delivered to users and partners, so we can increase the orders delivered on time.
This is a role for you if you love the reality of driving huge impacts across a major business (and all of Latam!) and thrive under the "always on" pressure and growth opportunity (trust us, there's lots of opportunity!) of a hyperscale technology startup.
Como parte de Rappi, serás responsable de:
What you'll do
Identify the highest priorities, provide data-based decisions, generate buy-in from the organization and operationalize strategies from idea to execution. Work closely with the HQ product teams and local Operations teams to implement solutions

Centralize initiatives to improve our service by deploying new and existing strategies, leading the project from a PMO perspective and actively analyzing results and executing upon them

Shape your roadmap and decide which projects and areas of the puzzle the global team should focus on, and set a timeline to reach those goals

Develop analytical frameworks on important strategic decisions in order to ensure that we are building a "balanced" marketplace for our users, commercial partners, and courier partners

Build scalable tools and dashboards to boost efficiency and effectiveness for country teams to optimize Rappi's marketplace parameters and standardize operating procedures

Work closely with other members of the global team to measure and communicate the impact and efficiency of new business processes
Required skills and experience
4+ years of operations management experience; 2+ of those years in investment banking / consulting / business intelligence / strategy or related experience

Data-driven mindset, hands-on attitude, and proven background as problem-solver. Strong leadership abilities in a fast-paced environment

Demonstrated experience interpreting and presenting data to various audiences; ability to translate quantitative findings into action plans

Project management experience engaging multidisciplinary teams

Passionate about operations and comfortable conducting analysis and trials

Proficiency with Gsheets/Excel

Bilingual proficiency in English and/or Spanish

Ability to take initiative in a constantly-changing work environment

Very strong communication and organization skills

Willingness to travel across LatAm when required
Bien y ahora, ¿Cuáles son los requisitos para que yo sea parte de este universo de neón?
You'll rock if
Proficiency in SQL

Solid experience in strategic consulting or investment banking
What we offer
A chance to innovate and build surrounded by a group of extremely talented and fun colleagues. The Global Operations team are brilliant and analytic people developing best practices, thinking out of the box and coordinating with city teams to create magic along Latam, leading and improving the health and growth of our business

An opportunity to revolutionize delivery, e-commerce and payments in Latin America with the fastest growing start-up in the sector

Complex challenges, opportunities for being creative and developing your own ideas and solutions that will have a real and immediate impact in the business.

A vibrant, dynamic and challenging startup experience

Results oriented workplace, flexible schedule and work from home opportunities
Tipo Empleador:
Regular
Empleador:
Rappi Technology Colombia
Para más información consulta nuestra pagina web https://about.rappi.com/es y revisa nuestras reseñas en Glassdoor https://acortar.link/Eqm07Q
¡Te esperamos con mucha ansiedad y brillo en los ojos para entregar magia juntos! #Rappi 🧡