Delivery Director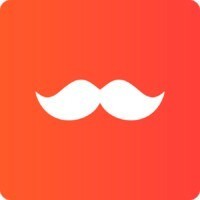 Rappi
Administration
Bogotá, Bogota, Colombia
Posted on Saturday, August 19, 2023
¡Oye, es hora de que te unas a nosotros para mostrarle al mundo que somos la empresa que está cambiando paradigmas, donde revolucionamos las horas, los minutos y los segundos!
¿Quieres saber por qué Rappi?
⭐️ VEMOS OPORTUNIDADES donde otros ven problemas;
⭐️ VEMOS CERCANIA donde otros ven distancia;
⭐️ VEMOS ADRENALINA donde otros ven presión.
Únete a un equipo donde todos somos capaces de TODO, donde todos tenemos las mismas oportunidades, sin importar género, raza, orientación sexual, religión, nacionalidad, edad, discapacidad, formación o experiencia.
¿Te ha gustado lo que has leído hasta ahora? Descubre cómo entregarás magia junto con nosotros a través de tu misión Rappi 🧡
Revisa cómo impactarás nuestro ecosistema:
As a Delivery Director, the primary objective will be to ensure successful and timely delivery of the initiatives to our stakeholders. You and your team will be responsible for leading and overseeing the execution of multiple initiatives across multiple areas, ensuring quality, meeting deadlines, and ensuring client satisfaction. Additionally, you will drive operational efficiency and continuous improvement in service delivery cross engineering and product.
Como parte de Rappi, serás responsable de:
Lead and manage the delivery of projects from initiation to completion, ensuring established objectives are met.

Supervise and coordinate the delivery teams by assigning resources and ensuring proper workload balance.

Establish and maintain a structured approach to delivery management, utilizing recognized frameworks and methodologies.

Collaborate closely with stakeholders to understand their needs, expectations, and requirements, and ensure clear and effective communication throughout the delivery cycle.

Identify and mitigate project risks and issues, implementing mitigation strategies and taking corrective actions when necessary.

Continuously evaluate and improve delivery processes, identifying opportunities to increase efficiency, optimize resources, and enhance service quality.

Generate progress reports on project tracking, presenting key metrics and highlighting relevant achievements, challenges, and recommendations.
Bien y ahora, ¿Cuáles son los requisitos para que yo sea parte de este universo de neón?
Proven experience in successfully managing project and service delivery in a technology environment.

In-depth knowledge of project management methodologies such as Agile or Scrum, as well as best practices in service delivery.

Strong leadership skills and the ability to lead and motivate multidisciplinary teams towards project objectives.

Excellent communication skills, both verbal and written, with the ability to effectively interact with stakeholders and team members.

Customer-oriented mindset and the ability to build strong stakeholders relationships by understanding and proactively responding to their needs.

Ability to make quick, data-driven decisions, prioritize tasks, and effectively manage available resources.

Strong problem-solving skills and the ability to effectively resolve conflicts.
Tipo Empleador:
Regular
Empleador:
Rappi Technology Colombia
Para más información consulta nuestra pagina web https://about.rappi.com/es y revisa nuestras reseñas en Glassdoor https://acortar.link/Eqm07Q
¡Te esperamos con mucha ansiedad y brillo en los ojos para entregar magia juntos! #Rappi 🧡